By Christian Smith 
Nigeria's High Commissioner, Justice George Oguntade and his wife Modupe meet with Queen Elizabeth II on Wednesday in order to present her with his letter of credence.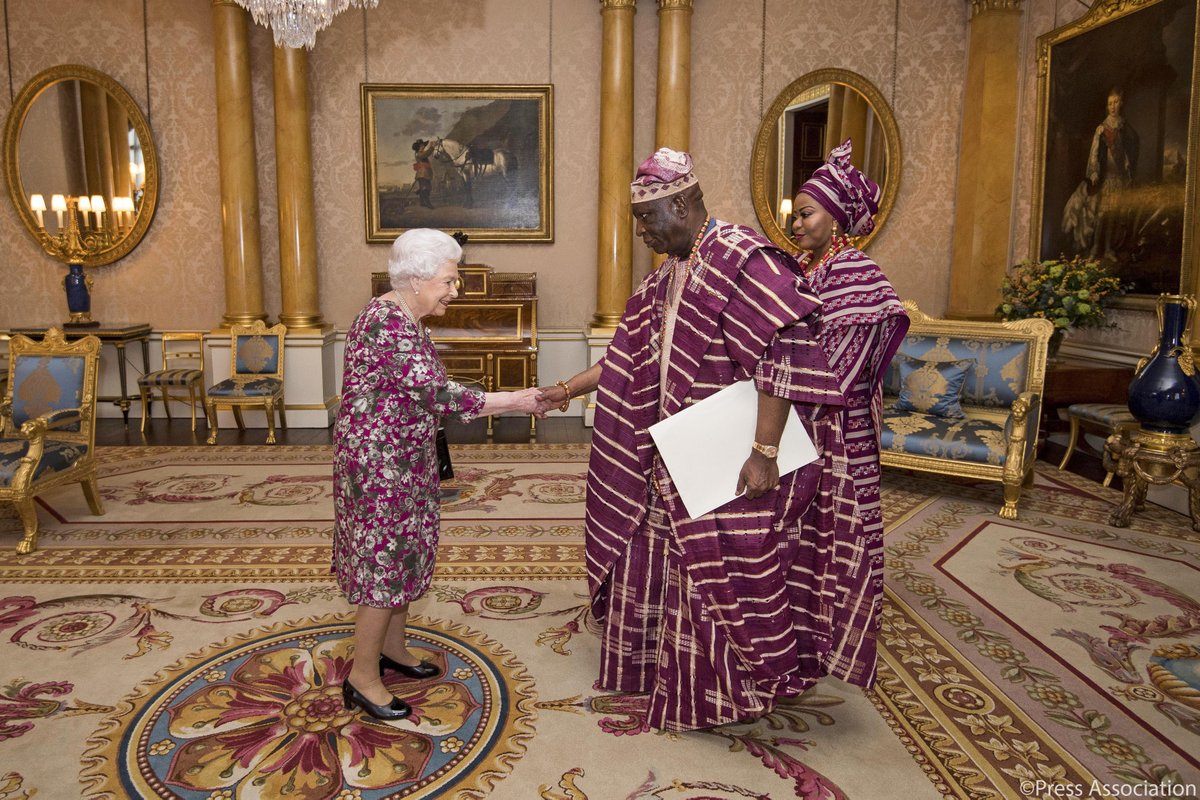 In an Instagram post, the royal family confirmed the meeting, saying: "Today at Buckingham Palace, The Queen received and held an audience with the High Commissioner from the Federal Republic of Nigeria, His Excellency Mr George Adesola Oguntade."
The former Supreme Court Judge, 77 who was recently posted to the UK, arrived in the ornate 1844 Room at the palace only to find her royal highness in a similar colour patterned outfit as theirs.
Commentators were quick to observe the matching attire in a post which has gained more than 42.7k likes.
One person, @davidbaileyemerson asked if "Her Majesty know what he's Excellency & he's wife would be wearing beforehand & dress accordingly or was it just a coincidence?!"