By Christian Smith
Cristiano Ronaldo has been handed a five-match ban hours after Monday night's Supercopa first-leg win over Barcelona.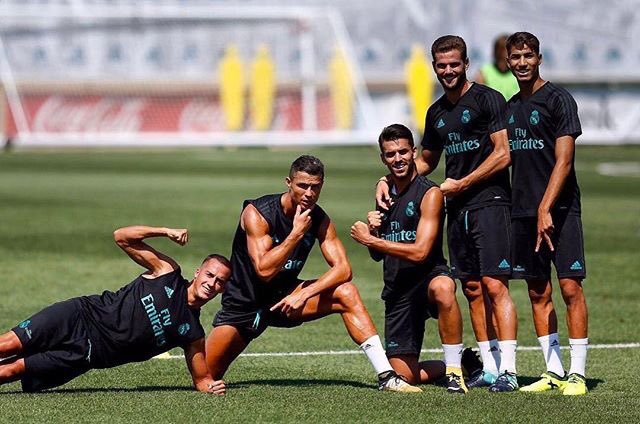 The Real Madrid forward, 32, who returned to the Nou Camp this week, was suspended from playing after pushing referee Ricardo de Burgos Bengoetxe "as a sign of his disapproval" to a red card he received for diving.
He earned a match-ban for two yellow card- one of which was for taking off his shirt after scoring a goal. four match-ban was given for pushing the referee.
Ronaldo was also fined £2,700 and will now miss Wednesday's second leg in Madrid and four La Liga matches. he has 10 days to appeal against the decision.
A statement released on Monday by the RFEF read: "On the first account, Real Madrid player Cristiano Ronaldo will be suspended for one game after receiving two yellow cards, the first for taking off his jersey while celebrating his goal and the second for simulation. The club have also been fined €350 and the player €800.
"On the second account, Cristiano Ronaldo has been banned for another four games for infraction of article 96 of the disciplinary code, with a €1,400 fine for the club and a €3,005 fine for the player."