By Abdul Tukur
Senator Shehu Sani has raised a motion on the demolition of the APC headquarters by the Governor of Kaduna.
Citing order 43 at Plenary today, Senator Sani, who represents Kaduna Central Senatorial District says "that the Governor of Kaduna State personally led and supervised the demolition of the new APC Office and Senator Suleiman Hunkuyi's residence without notice."
Governor Nasir El-Rufai, who was suspended by leaders of the All Progressive Congress, is said to have authorised the demotion of the building located on 11 A Sambo road, this morning.
READ MORE : GOVERNOR AUTHORISED DEMOLITION OF APC HQ OFFICE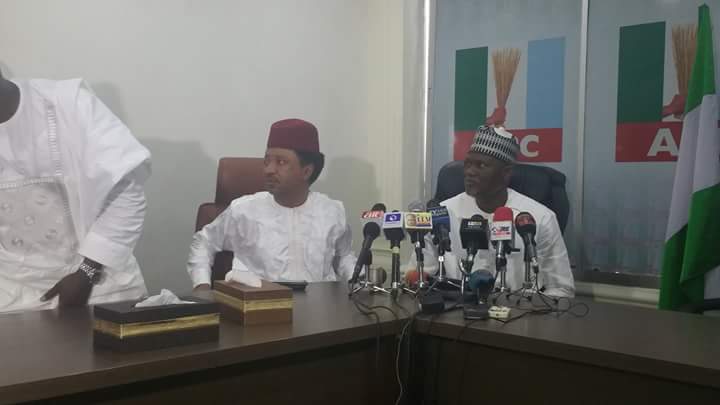 Reacting to the news, the Kaduna State Government admitted that it had demolished "a building this morning."
It said the building "was removed for flagrant violations of land use and non payments of ground rents since 2010.
"This land has now been allocated to KASUPDA for the purpose of developing and maintaining a public park that will provide a green area for recreation."