By Adenike Lucas, Manchester
The Prime Minister today, apologised to Conservative Party members for not securing the victory they hoped for in June's general election.
In her speech at Manchester, Theresa May said: "We did not get the victory we wanted because our national campaign fell short. It was too scripted, too presidential!
"I hold my hands up for that. I take responsibility. I led the campaign and I am sorry."
Moments later, a protester known as Simon Brodkin, who had managed to enter the conference, attempted to hand a mock P45 form to Mrs May.
As he was being ushered out by security personnel, Mr Brodkin told reporters the Foreign Secretary "Boris (Johnson) asked me to give you this."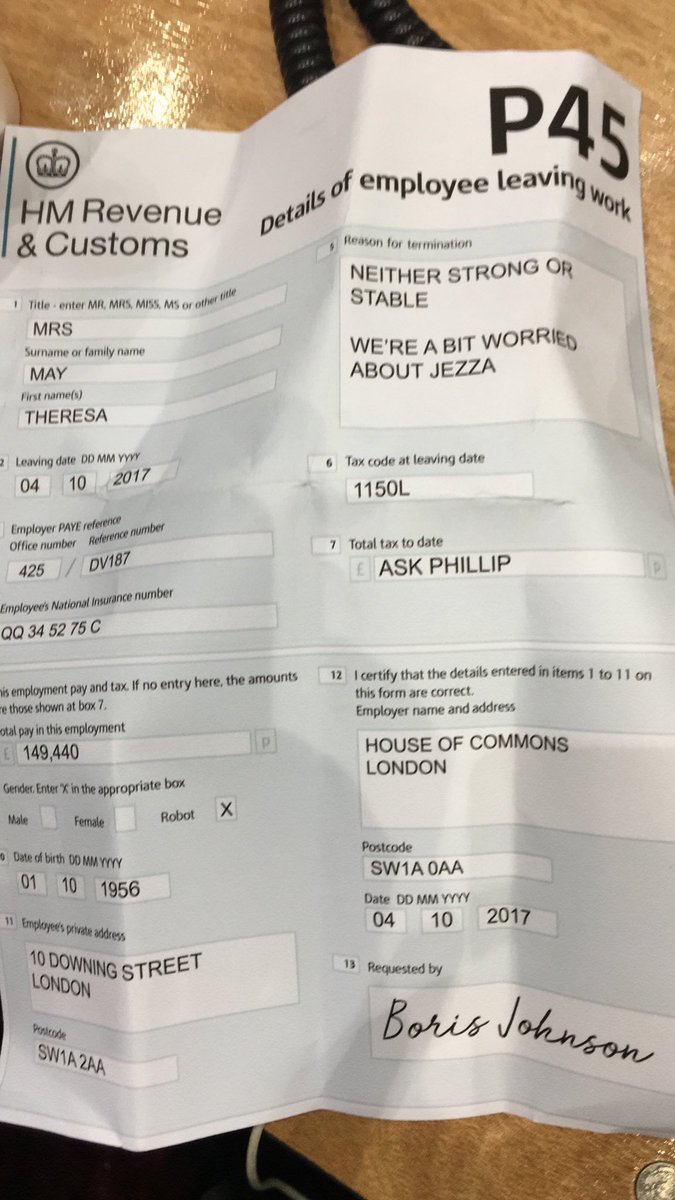 He later tweeted Boris Johnson saying, "I gave Theresa her P45 just like you asked."