Exclusive: By Adenike Lucas
President Muhammadu Buhari will arrive in Nigeria in a few hours to continue the excellent work of his administration.
Nigeria's Commander in Chief received a visit from the General Overseer of The Redeemed Church last night at the Abuja House.
The President who has been in London since May, due to poor health will be departing from Stansted Airport.
The Presidential spokesperson, Femi Adesina said President Buhari would address the country on Monday.
Government sources condemned anti-Buhari protestors who had the street locked up till now, saying their "paid services was futile."
The "rented crowd were seen covering their faces in the early hours of the morning, while the eagle had already taken off to go back to continue steering the mantle of leadership." the source intoned.
READ ALSO – https://denisaurus.com/2017/08/17/pictured-yele-sowore-hires-oyinbos-to-protest-against-pmb-in-new-york/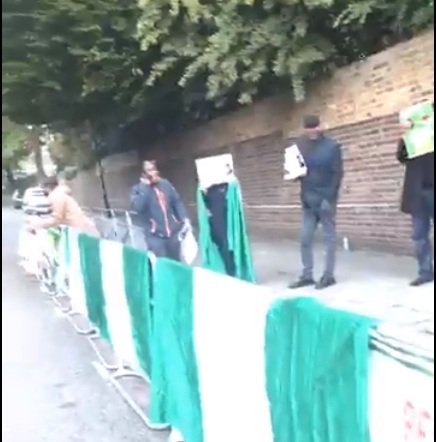 Story developing…