By Adenike Lucas
Lawmakers yesterday passed the second reading of a bill that would help to give Nigeria's Financial Unit autonomy. 
The Nigerian Financial Intelligence Agency autonomous bill sponsored by the Chairman, Senate Committee on Anti-Corruption and Financial Crimes, Chukwuma Utazi on July 20, was in reaction to an exclusive expose by this news site, on the shut down of Nigeria's Financial Unit form the crucial Egmont Group server.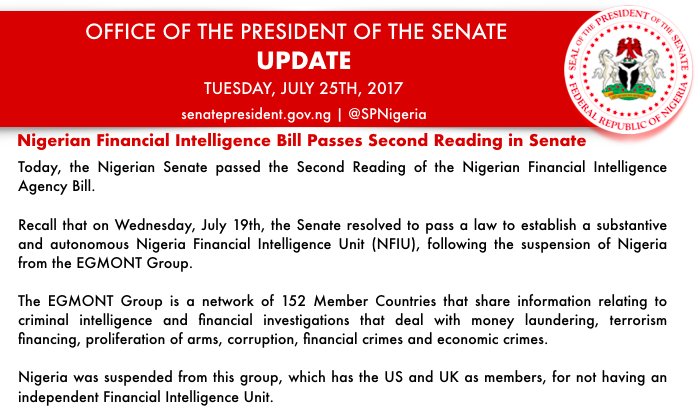 The NFIU is currently domiciled at the EFCC. The new legislation aims it can meet the condition set by the world financial body, so as to reverse the suspension imposed on Nigeria.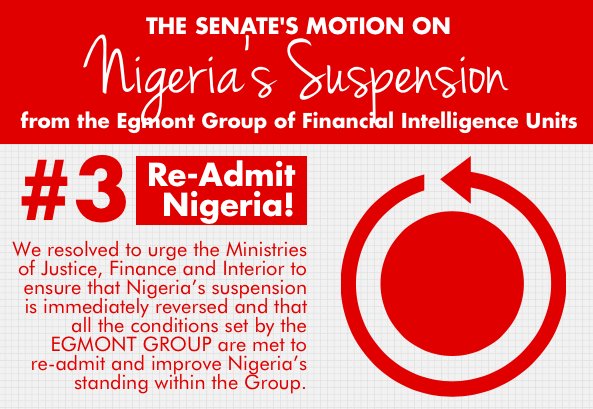 When DENISAURUS News exclusively broke the news of the shut down, the EFCC acting chairman, Ibrahim Mustafa Magu claimed that it was a lie. He said the editor of this news site, Adenike Lucas was a paid sponsor.
But, Miss Lucas "vindicated by" recent admittance of the suspension of the NFIU from the Egmont server has said: ""It is now clear who is lying here. It is Mr Magu! He really is a 'liability to the anti-corruption fight,' as the DSS report states."
READ ALSO :  Senate vows to separate NFIU from EFCC Following DENISAURUS News Expose On "Shut Down" Of Secured Egmont Group
In our original report, it was noted that despite the server based in Toronto Canada, being crucial in the fight against corruption, the group reportedly decided to disable Nigeria's access to its server, because Mr Magu was using the NFIU to provide false evidence. A source at the EFCC said that the anti-graft boss was also "exposing privileged information to those who should not be allowed access."
The "rejected" anti-graft boss who was strategically appointed to cover up corruption cases for a ruling party chieftain has failed to comply with legal regime framework as required by the Egmont group.
"All effort to get the EFCC to comply has been resisted by Mr Magu," the source said.
READ ALSO : Nigeria "Completely Shut Down" From Accessing Financial Intelligence From Around The World Due To Sabotage By Magu Of EFCC (EXCLUSIVE)
In March, legislators rejected the Mr Magu's nomination as the substantive chairman of the EFCC based on an indicting intelligence report it received from the Department of State Service, DSS.
'Not Too Young To Run'
Meanwhile, the Senate has voted in support of the highly anticipated 'Not Too Young To Run' bill, which seeks age reduction for elective offices in the country.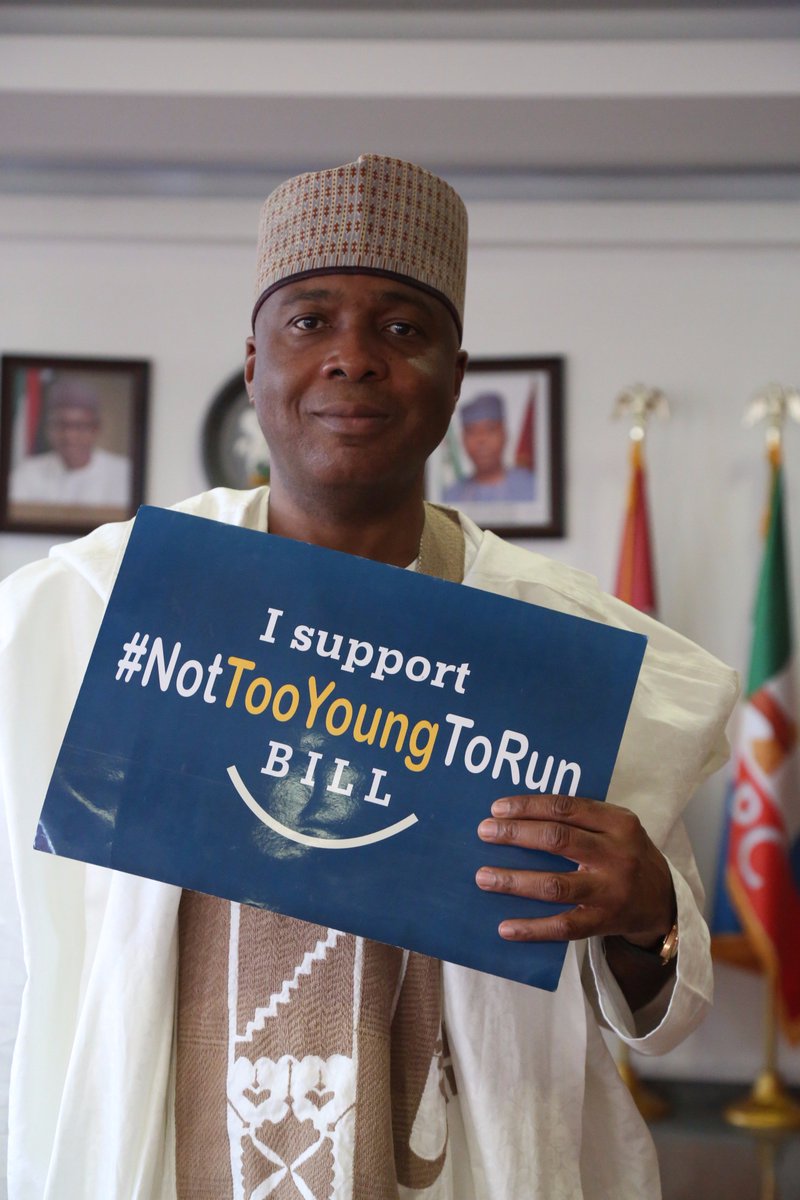 An electronic vote showed that 86 senators were in support, while 10 were against and one of the lawmakers abstained.

If it gets the mandatory support of 24 state assemblies and presidential assent, the bill would allow a Nigerian aged 35, the opportunity to contest for President and a 30 year-old can become Governor of a state.