By Abdul Tukur
The combined wealth of five richest men in Nigerian can help to end extreme poverty in the country, a new Oxfam report has shown.
The report, 'Inequality in Nigeria,' which exposes the large and growing gap between rich and poor shows that with a combined wealth of $29.9 billion – five Nigerian men can help to eliminate poverty in the country within one year.
The report which was released to the media this week (May 17), revealed that "the country's richest man would have to spend $1 million a day for 42 years to exhaust his fortune."
According to Forbes the 5 richest Nigerians are: Aliko Dangote (net worth US $14.4 billion), Mike Adenuga (net worth US $9.9 billion), Femi Otedola (net worth US$1.85 billion), Folorunsho Alakija  (net worth US$1.55 billion), Abdul Samad Rabiu (net worth $1.1 billion).
A break down of the figures in the report shows that women make up 79% of Nigeria's rural labour force yet they are five times less likely to own their own land than men.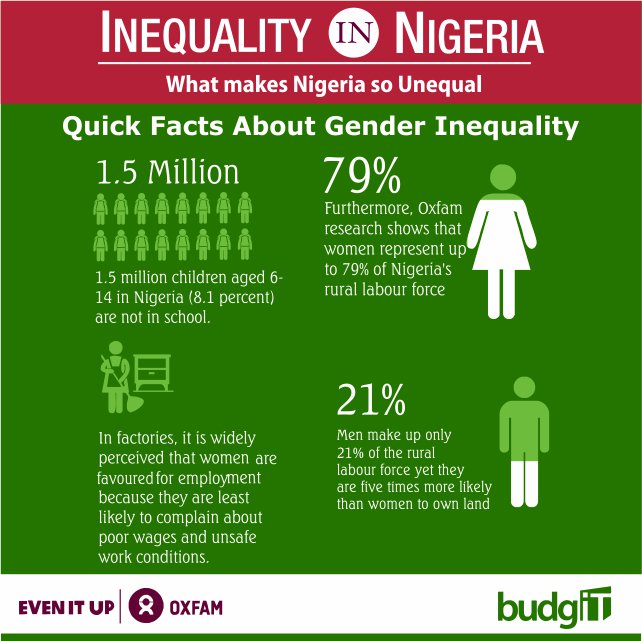 Oxfam Nigeria's Good Governance Programme Coordinator Celestine Okwudili Odo said: "It is obscene that the richest Nigerian has amassed more money than he can ever hope to spend in a country where five million people will struggle to feed themselves this year. Extreme inequality is exacerbating poverty, undermining the economy, and fermenting social unrest. Nigerian leaders must be more determined in tackling this terrible problem."
Minister of State for Budget and National Planning, Mrs. Zainab Ahmed, who was represented by Mr. Eloho Samuel, a Director in the International Co-operation Department of the ministry at the meeting, questioned the language and tone of the report.
"I was worried by the language, tone and style of the report and this made me to ask, what was on the mind of the authors when the report was being written," she said.
Adding that: "The methodology used in the report also raises some questions: is it for empirical or theoretical purpose? Oxfam needs to tell us in the report what it intends to achieve, what data was gathered, where it was gathered, the sample size and the uses of the data.
"When I looked at the report, I was worried about certain concepts, such as 'who are the elites?'
"There was no definition of terms, such as elites and poverty. More worrisome is if the report falls into the hands of aggrieved individuals, how would they react?"
READ ALSO – https://www.oxfam.org/en/research/inequality-nigeria-exploring-drivers