👤 By Christian Smith
President Muhammadu Buhari today meet with the Nigerian World Cup Football team.
The meeting which took place at the council chamber of the state house, Abuja, comes a day after the Senate President, Bukola Saraki, paid a surprise visit to the team known as the Super Eagle.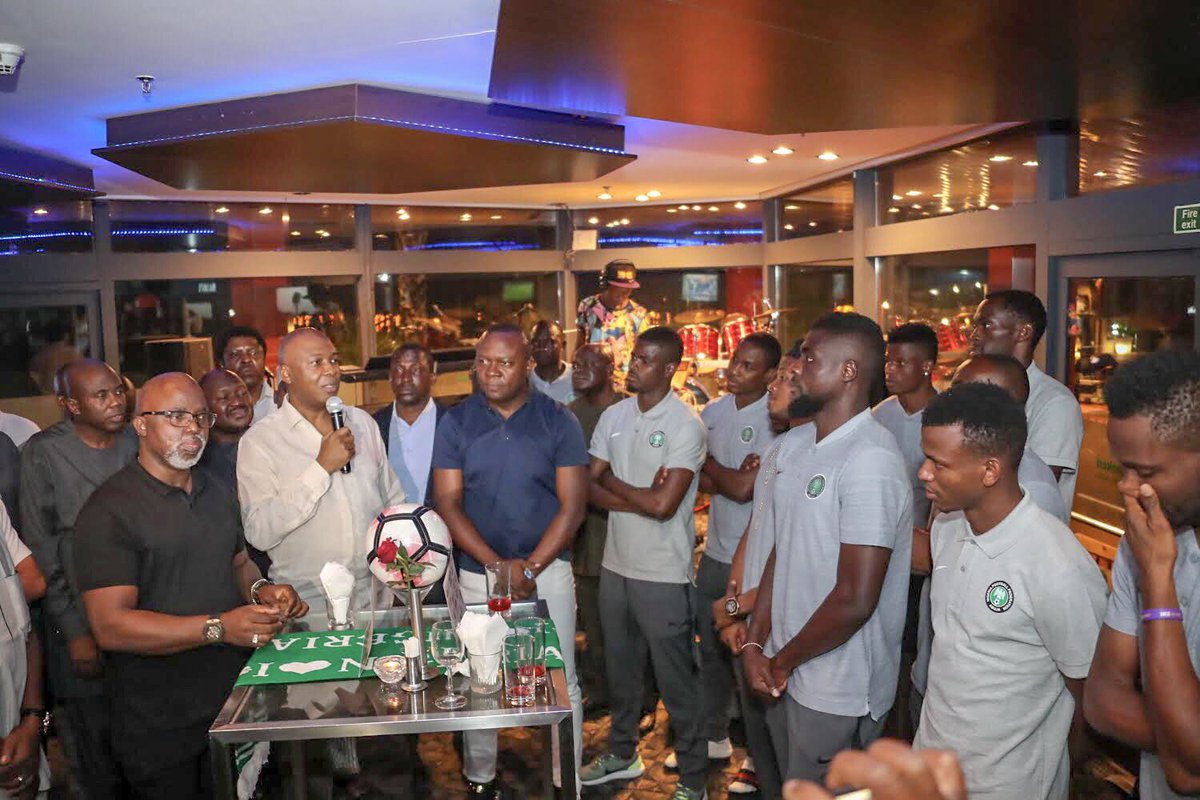 The three times African champion, who are preparing for the World Cup in Russia are to play England in a friendly game this Saturday.
"You are going to represent us in Russia, you must bear in mind that you are not just going for a tournament, with each game you must remember that you are carrying the passions, emotions and feelings of over 180 million people. Play fair and clean but demonstrate the gallant spirit which Nigerians are known for," President Buhari said.
"Nothing unites Nigerians more than football and nothing will gladden the people of Nigeria more than for you to acquit yourself honourably by winning in Russia.
"You are the youngest team in the tournament which means you are likely the most inexperienced team, a fact that will not be lost on your opponents. But it is also something that you can use to your advantage.
"You have the full support and the blessings of all Nigerians who will look up to you for as long as the tournament last.
"I commend the Nigerian Football Federation for drawing up the right programme that is helping to refine the team to the powerful force which it's meant to be.
"This is our time, we look up to you to make us proud. All Nigerians join me in saying to you, best of luck. Thank you and God be with you all."