👤 By Abdul Tukur 
Hundreds of mourners gathered at the Ayati pilgrim site near Ikpayongo in East Local Government Council, Benue State today for the funeral of two Rev'd fathers who were murdered by herdsmen last month.
Rev. Fathers Joseph Gor, Felix Tyola and 15 other people were murdered by herdsmen who stormed St Ignatius Quasi Parish on April 24, 2018.
READ ALSO : #BenueCrisis : Two Priest Murdered By Herdsmen
In honour of the dead, the state Governor, Samuel Ortom declared a work free day.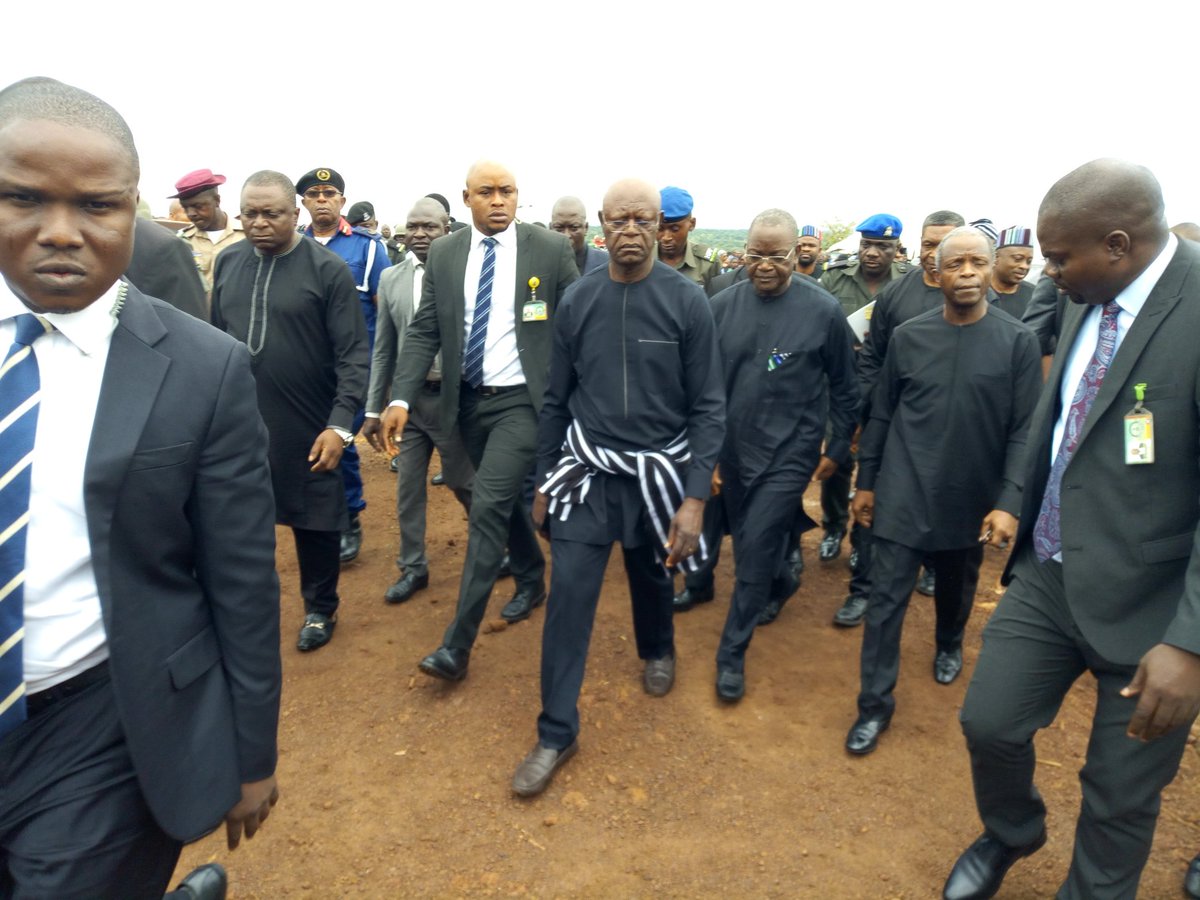 Friends, family and other concerned people from the state weeped as the deceased were buried at  2:45 p.m. Till date, no one has been convicted for their murder.
The Federal Government has been heavily criticised for it slowness in tackling the herdsmen crisis, which Governor Ortom says has claimed the lives of up to 500 people in Benue this year.
DENISAURUS News understands that catholic priest are currently holding a protest across Nigeria over the incessant killings in North Central states.
A representative of the President of the Christian Association of Nigeria, Samson Ayokunle, said President Muhammadu Buhari, who during the 2015 election campaign promised to secure Nigeria has failed and should "resign."
READ ALSO : General Election 2019: Buhari Failed To Perform, Shouldn't Seek Re-election – OBJ
"The church of God is mourning and we are together," Mr Ayokunle said:  "The President promised to protect the territorial integrity of Nigeria, that has not been done. If he does not know how to do that, let him resign.
READ ALSO : BUHARI IMPEACHMENT PETITION : Hundreds Sign Petition To Get President Buhari Impeached
"People who are killing us are not invisible. They are human beings. They should be arrested and, prosecuted," he stated.