👤 EXCLUSIVE: Adenike Lucas, DENISAURUS News
Hundreds of people have signed a petition calling on the National Assembly to begin the process of impeachment against President Muhammadu Buhari.
Nigeria's President might have breached the constitution by approving the sum of $462 million without the authorisation of the legislative arm of government.
It has also been discovered that the 75-year-old's regime – which came on the mandate of change, paid $707 million as fuel subsidy.
Despite campaigning to remove fuel subsidy and increasing fuel from N87 – N147, financial aid to reduce the cost of fuel was paid from the Excess Crude Account, ECA, without NASS approval.
To withdraw funds from the ECA, the President is mandated to seek approval from the  National Assembly and the 36 state Houses of Assembly.
"No moneys shall be withdrawn from any public fund of the Federation, other than the Consolidated Revenue Fund of the Federation unless the issue of those moneys has been authorised by an Act of the National Assembly," Section 80 (3) and (4) of the 1999 Constitution reads.
President Buhari, is the first to defeat an incumbent through the ballot in Nigeria.
But, he has since lost many of the good will that brought him into power in 2015.
READ ALSO : BREAKING : Senator Calls For President Buhari's Impeachment Over Approval Of $462 Million Without NASS
There has been wide spread killings in the North Central by herdsmen.
On Thursday, DENISAURUS News reported that 16 people were killed in Benue. This comes days after two priests were brutally murdered by herdsmen in the same state.
READ ALSO : #BenueCrisis: Two Priest Murdered By Herdsmen
President Buhari, who made a visit to Bauchi yesterday, has been accused of failing to deliver his promise on security.
An online petition, titled "Impeach Buhari Now," which calls on lawmakers to remove President Buhari from office has been signed by almost 2,000 people within a short space of four hours.
Petition organiser, Segun Awosanya, @segalink said:  "Nigerians are dying in droves on the daily, Police (and security agencies) have been balkanized as weaponized against the people.
"The foremost responsibility of government is to guarantee the safety of lives and property of the people it serves.
"The Presidency is no longer working for the people but serves itself as evidenced by reckless looting and unauthorized withdrawals from our collective patrimony."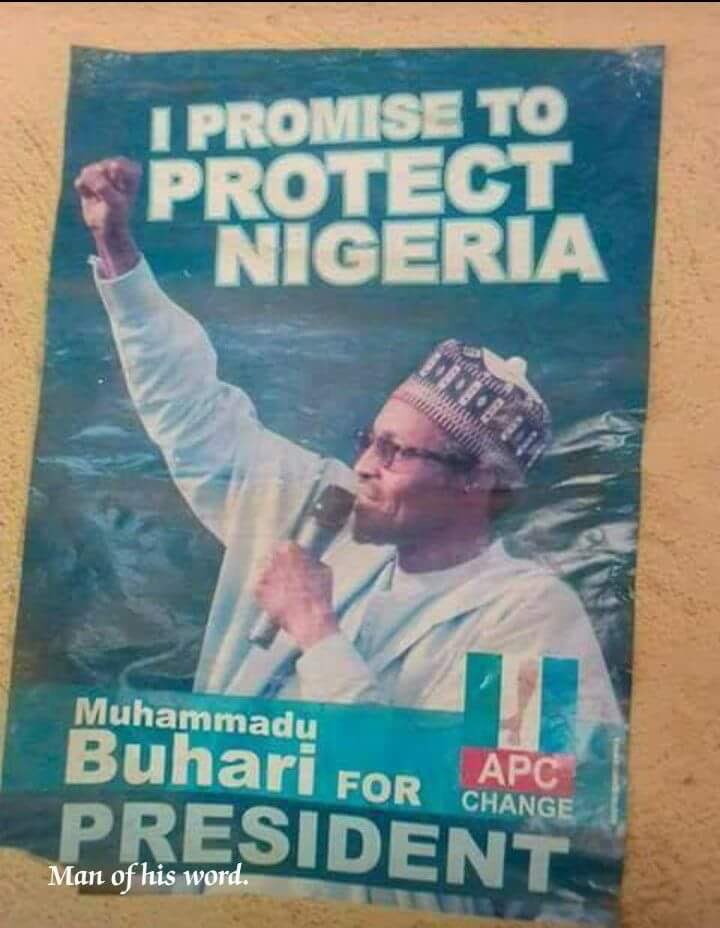 To read and sign the petition.