By Uthman Muhammed 
The Senate has launched an investigation into an alleged secret account operated by the Nigerian National Petroleum Corporation, NNPC.
Senator Dino Melaye, who represents Kogi West Senatorial District, raised the alarm about a suspicious account being used by the oil corporation and Agip oil company, on the floor last week.
Today, in a motion titled: "NNPC/ Nigerian Agip Oil Company IPP Security account," Senator Melaye petitioned his peers to conduct an investigation into the matter.
He explained that the opening balance of the said account "was N31,704,807,979.2."
The lawmaker added that the account has "a closing balance of N34,423,738,086. 4 as at 25th April, 2017."
The motion was supported by Senator Sam Anyanwu.
The Senate Committee on Public Accounts is to carry out a holistic investigation into the activities of the operation of this account and report back to the House within four weeks.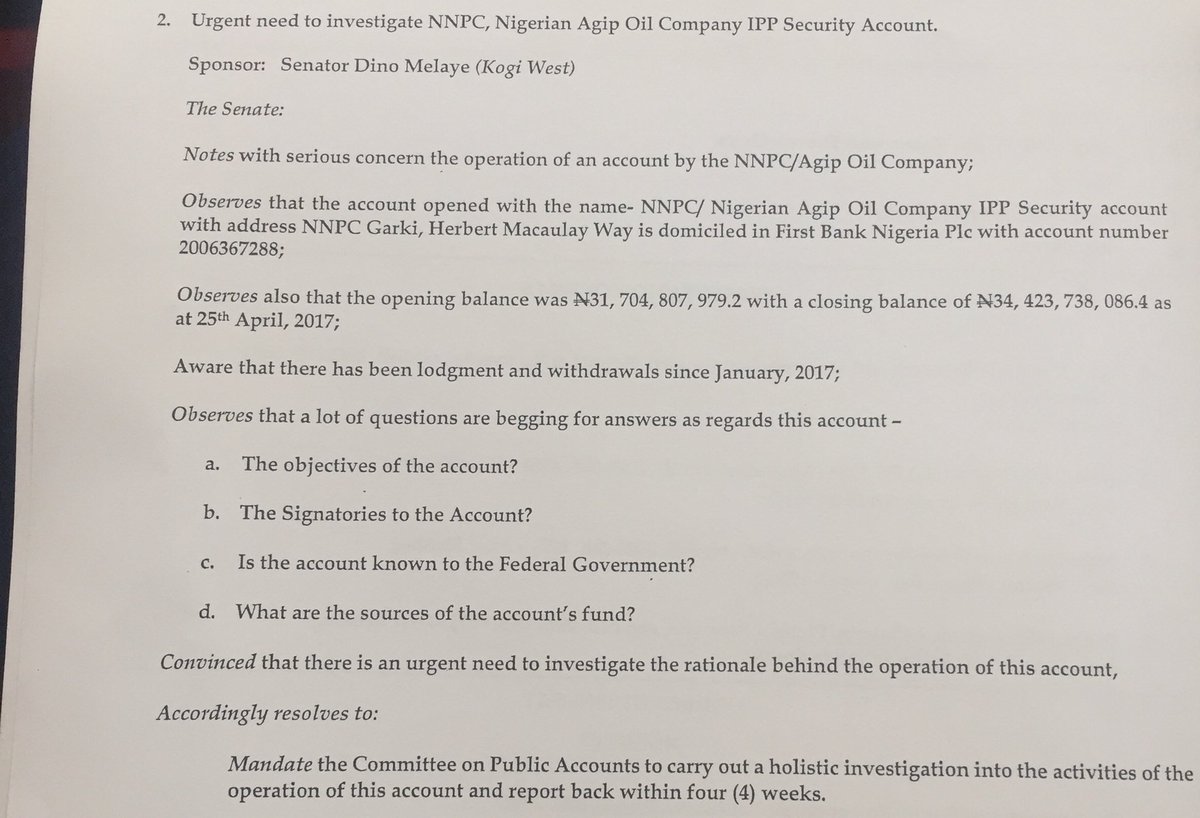 Senator Melaye has faced challenges from his state Governor over his insistent demand for accountability and transparency.
READ MORE : SILENCE EMPOWERS INJUSTICE: SENATOR DINO MELAYE IS TALKING AND HE MUST BE HEARD
Despite, opposition from powerful forces, the lawmaker has vowed to continue the fight against vested interest at the NNPC, Nigeria's cash cow.