By Christian Smith
A 21-year-old man has been arrested in suspicion of the murder of Michael Samwell.
35-year old Mr Samwell, an ex Royal Navy officer, was fatally injured as he tried to stop his black Audi S3 from being stolen from his home in Chorlton-cum-Hardy, Manchester on Sunday morning.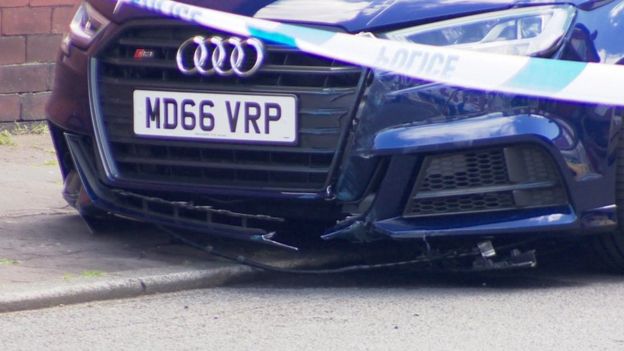 Greater Manchester Police said Mr Samwell and his wife, heard a "loud bang" outside his home and he went out to investigate it.
READ ALSO – https://denisaurus.com/2017/04/23/police-lanch-investigation-after-man-was-killed-by-robbers-who-stole-his-car/
Shortly afterwards, shouting was heard from the rear of the house, where Mr Samwell's body was found with serious injuries.
He was taken to hospital but he died a short time later.