By Adenike Lucas
President Muhammadu Buhari has met with Samuel Ortom to discuss the recent killings in Benue State.
The meeting took place this morning at about half ten.
Hours later, the President Twitted to confirm the meeting, saying: "I just met with the Governor of Benue State."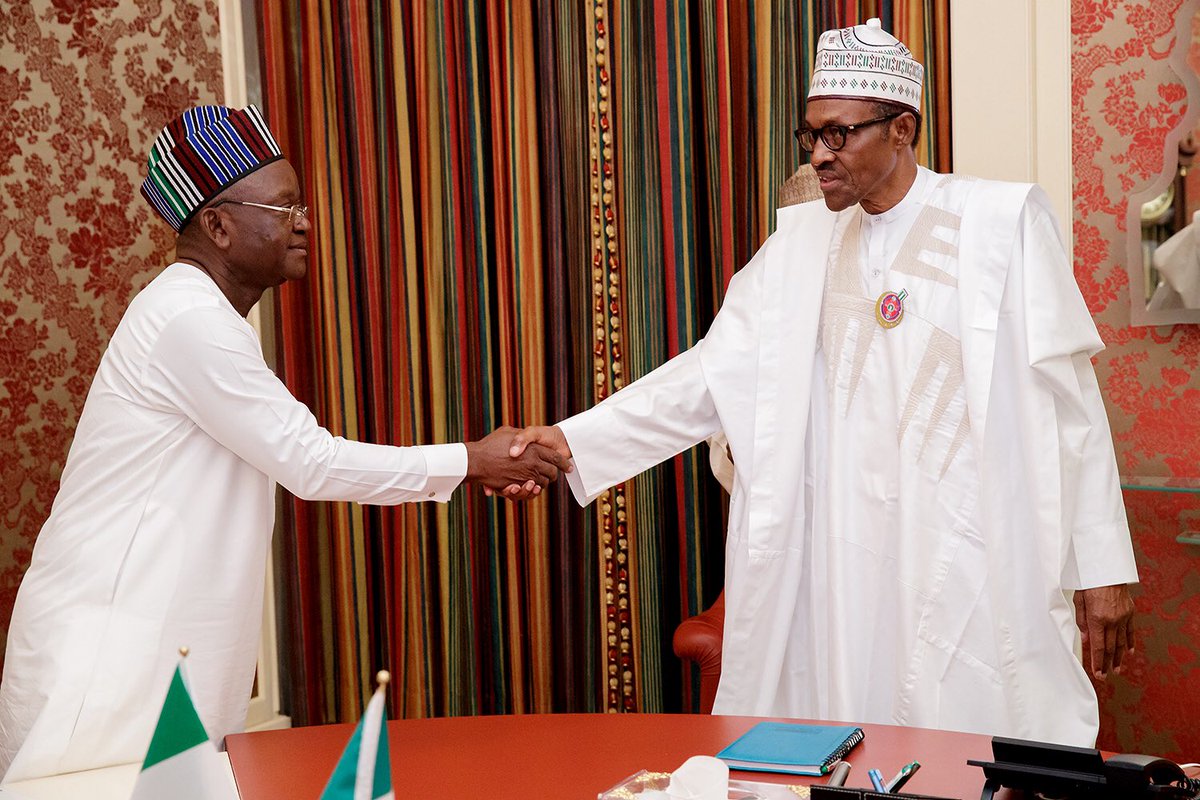 Media report states that over fifty people have died in an attack between Fulani herdsmen and local farmers in the North-Central state in this year alone.
During the private meeting which took place at the Presidential Villa, President Buhari re-assured the Governor of the Federal Government's "total commitment to the security of lives and property in Benue and elsewhere.
"We have deployed additional security resources to fish out the attackers, bring them to justice, and prevent further attacks."