By Abdul Tukur
Former British Prime Minister Tony Blair landed in Kaduna, Nigeria yesterday. 
The former Labour leader, who has been lambasted at home for not being 'straight with the nation' about his decisions in the run-up to the Iraq War, had a private session with Governor Nasir el-Rufai.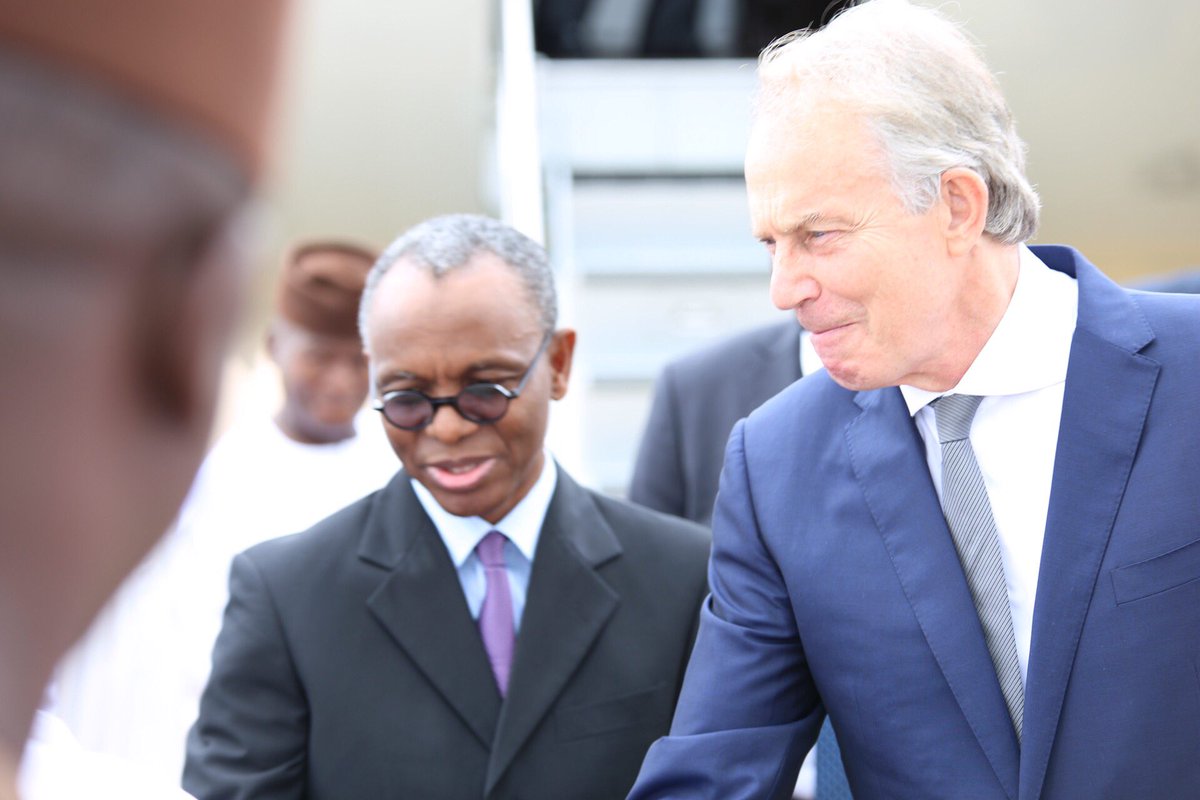 According to the Kaduna State Government, Mr Blair had another meeting with members of the Results Delivery Unit.
READ ALSO – https://denisaurus.com/2017/07/11/caught-on-video-the-moment-governor-el-rufai-was-booed-in-kaduna/
He said that the Tony Blair Foundation "will assist Kaduna state in terms of technical assistance and other support to enable it to deliver democratic dividends to its people especially in the areas of investments, basic education, healthcare and agriculture."