By Abdul Tukur
The third terrorist behind the London Bridge attack has been identified as Moroccan-Italian Youssef Zaghba.
Italian media,  Corriere Della Sera, say he is 22-year old with a Moroccan father and Italian mother.
This was later confirmed by the Metropolitan police who said he was not subject to an MI5 surveillance.
The media outlet said that Zaghba was stopped at the Bologna airport while trying to fly to Turkey to reach Syria, last year. This information was said to have been passed on to the UK authorities.
On Saturday, three men mowed pedestrians on the street of London bridge, after that they launched a knife attack on people in Borough Market.
The attackers where shot dead by the police.  The attack left seven people dead and 48 injured – 36 of which remain in hospital.
Last night, the two other attackers, Khuram Shazad Butt, 27 and Rachid Redouane, 30 were named.
Butt (pictured below) had also been reported to the police in the UK.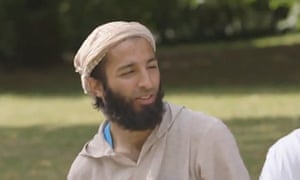 READ ALSO – https://denisaurus.com/2017/06/04/jeremy-corbyn-lambaste-theresa-may-says-that-her-cuts-to-police-has-left-public-protection-on-the-cheap/
There are deep concerns that the assailants were not stopped despite tip offs to the police.