By Adenike Lucas 
The leader of the Labour party has accused his opposite number of denying police of resources and trying to "protect the public on the cheap."
While speaking in Carlisle, Jeremy Corbyn explained that Theresa May, as Home Secretary presided over the cut of 20,000 to police officers.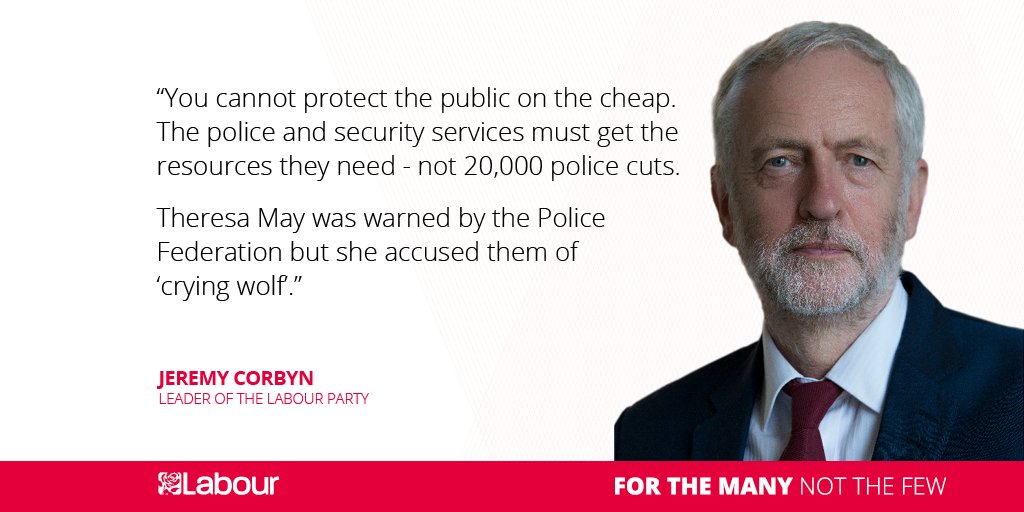 The Police Federation had warned Mrs May about the damages the cuts could have on the public, but, she accused them of "crying wolf."
"The police and security services must get the resources they need, not 20,000 police cuts," Mr Corbyn said, after marking a minute's silence in respect of the seven people killed in an attack in London Bridge last night.
Yesterday's attack which the IS has claimed responsibility for, came only two weeks after a suicide bomber killed 22 concert goers at the Manchester Arena.
Today, Mr Corbyn expressed his full support for the police. He has promised to take whatever action necessary to protect the country.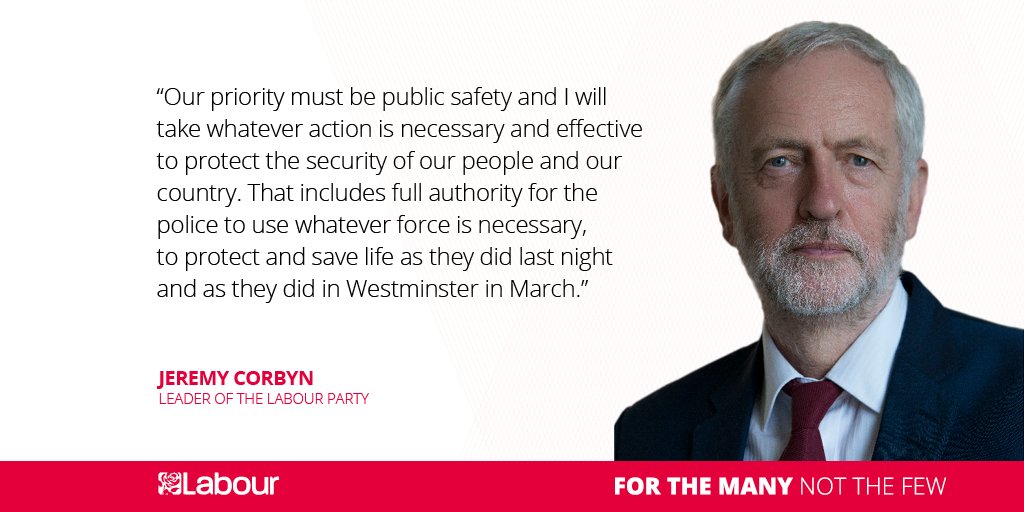 If elected Prime Minister next week, Mr Corbyn will reverse Mrs May's police cut.
He has also pledged to recruit an additional 10,000 officers,  1,000 intelligence agents and will commission a report from the security service.