By Danjuma Aliyu
The Senate has, during Thursday's plenary, rejected to confirm two non-career ambassadorial nominees presented for legislative approval by President Muhammadu Buhari.
Justice Sylvanus Nsofor from Imo State and Jacob Daodu from Ondo State where both rejected by the Senators based on a report from the Foreign Affairs Committee.
The names of Dr Eniola Ajayi, Maj.Gen Chris Eze, Amin Muhammad Dalhatu, Prof Stephen Ugba, Baba Madugu and 40 others were confirmed by the Senate.
Senator Monsurat Sunmonu, chairperson of the committee, said the nominee from Imo could not work himself and when asked if the 82-year-old could perform his duty at that age, his response was "ask Mugabe if age affects his job"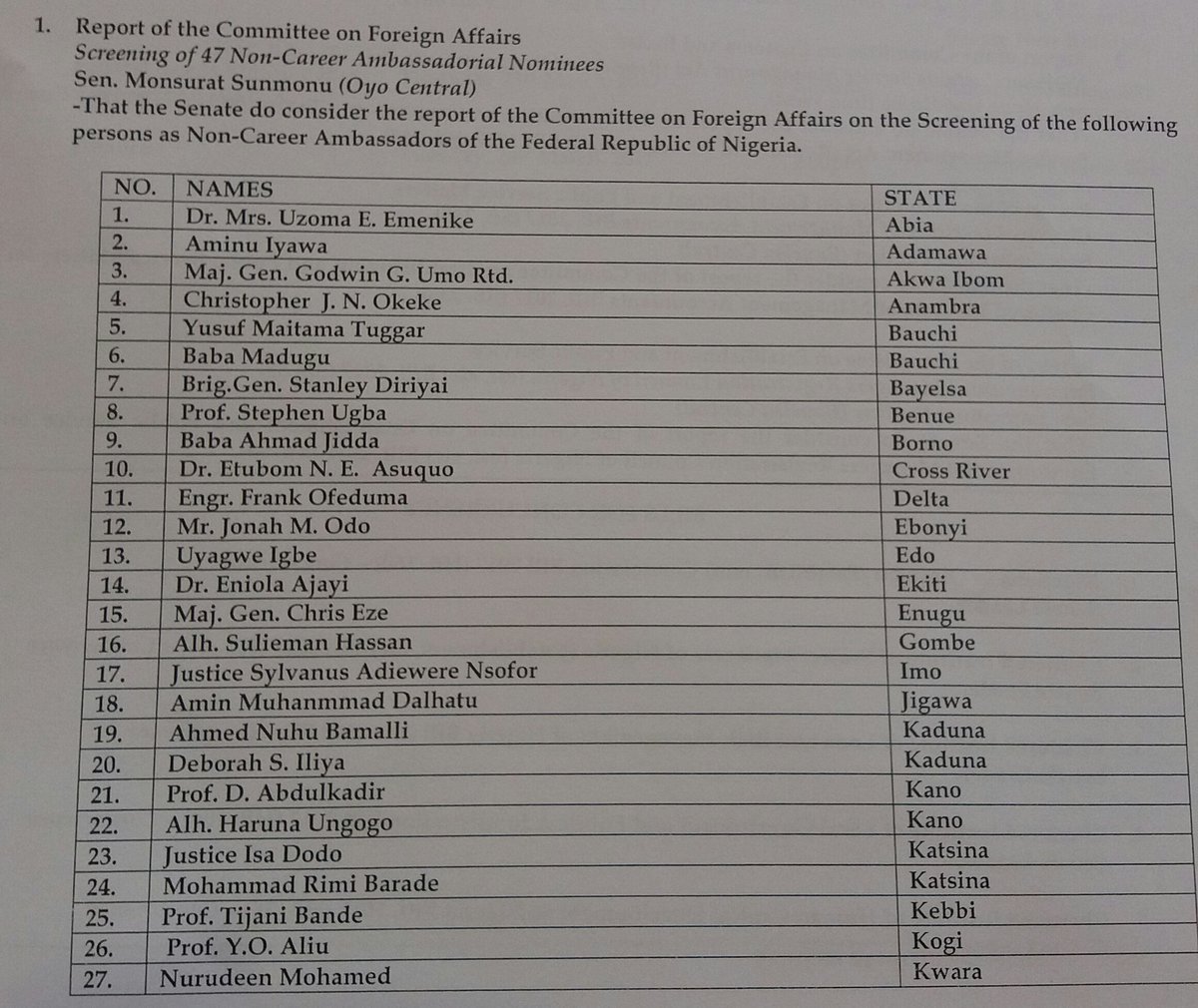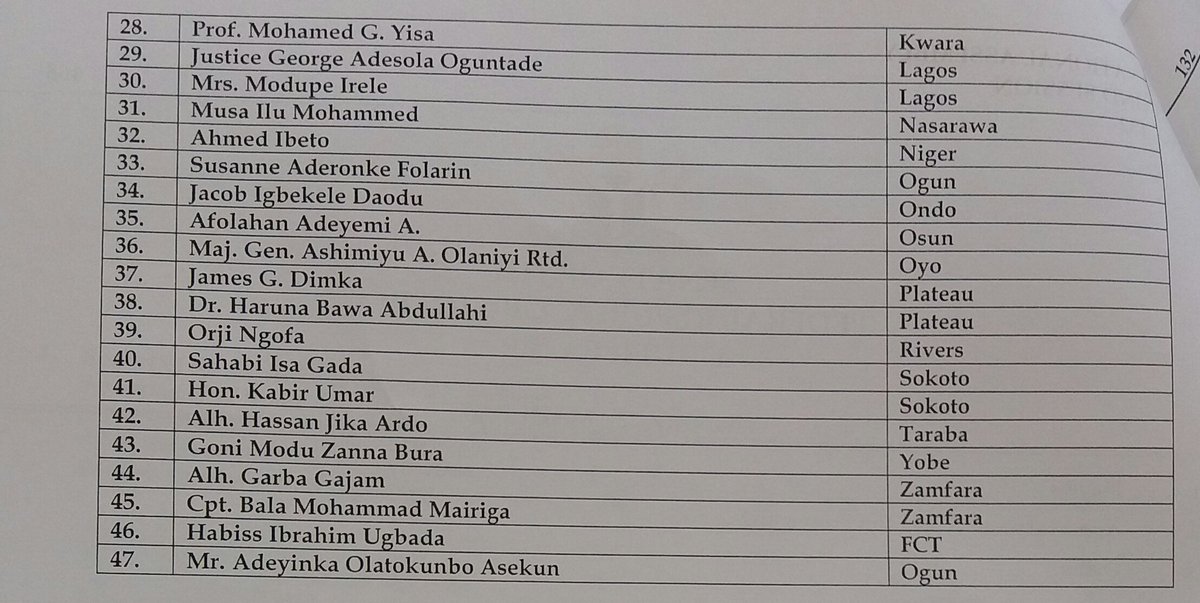 A Department of State Security, DSS report stated that the Ondo State nominee was deceitful and had indulged in corrupt practices as Chairman of a road construction project.
An indicting report from the state security meant the nomination of Ibrahim Mustafa Magu as the chair of the Economic and Financial Crimes Commissions was rejected.
The rejected anti-corruption boss who could not defend the allegation of corruption at screening on Wednesday, 15 March, is the first to be rejected for the position.