By Adenike Lucas
Senator Dino Melaye has filed a suit for defamation against Sahara Reporters.
The suit filed at the Federal Capital Territory High Court, at exactly 9am, challenges  the US online newspaper for the false claims it made that the Senator did not graduate.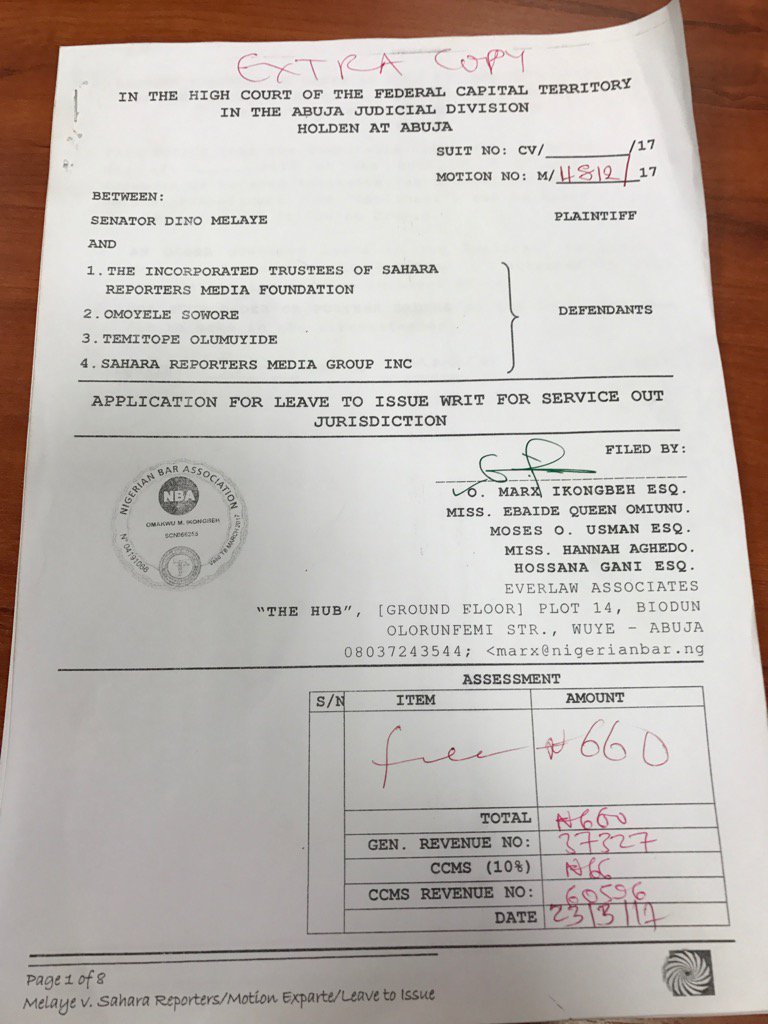 Sahara Reporters first claimed Senator Melaye did not graduate, later it claimed that Senator Melaye was rusticated and had connived with his head of department to forge his third class certificate.
The matter is also been investigated by the Senate's ethics and privileges committee.
Senator Melaye, who represents Kogi West has made it known that he graduated from the  Ahmadu Bello University, Zaria
Bar. Ahmed Tanimu, the Dean of Students, has confirmed that Senator Melaye did graduate from the prestigious Kaduna University.
He said "I repeat, Dino is a bonifide graduate of ABU Zaria, Department of Geography and Faculty of Social Science. He has his genuine transcript and certificate. "