By Abdul Tukur 
Raila Odinga, a leader of the opposition party in Kenya has sworn himself in as "president of the people" at a mass meeting in the capital Nairobi.
Holding a bible in one hand, the 72-year-old pledged allegiance to the people of Kenya, in an 18 minutes statement he gave at his inauguration.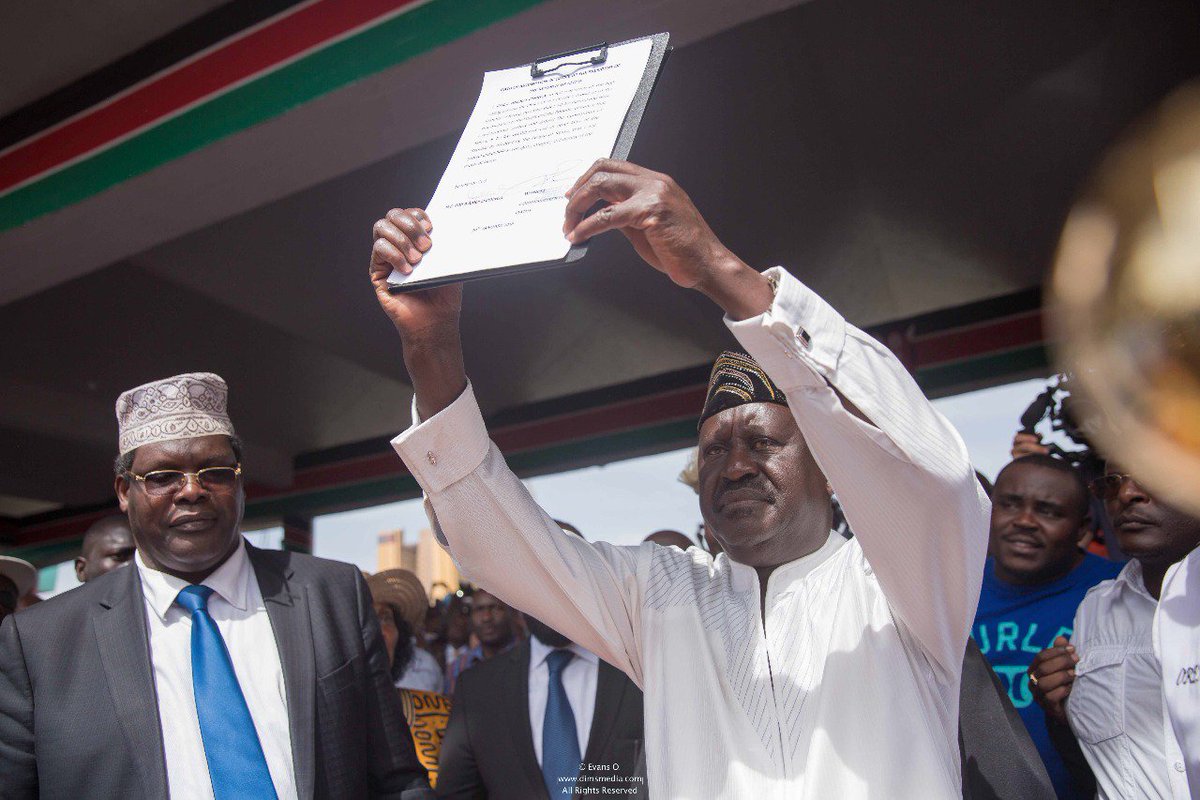 For declaring himself as president without winning an election, Mr Odinga could be charged with treason.
The Supreme Court annulled the August 2017 elections and called for a re-election in October of the same year, which Mr Odinga, pulled out of at the last minute, citing "illegalities."
President Uhuru Kenyatta went on to win with 98 percent of the vote, but the elections is under scrutiny as only about 39 percent of the voters turned out for the election.
In a Twitter post today, Mr Odinga said: "I wish to thank the people of Kenya for the mandate they have given us and for their steadfast confidence in us.
"You came from all corners of the republic to witness my inauguration and it was good to see you out in millions."