By Adenike Lucas
Nigeria's Attorney General and Minister of Justice recently scored a huge victory in the fight against corruption by securing the return of the Abacha loot from Switzerland. 
Abubakar Malami, SAN, led a delegation to Washington, DC, USA, where a Tripartite Memorandum of Understanding, MOU, was signed by Nigeria along with Switzerland and the World Bank to ensure $321 million looted by the former Military Gen. Sani Abacha is returned back to Nigeria.
Part of the deal negotiated by the Senior Advocate is that the money would be used to fund "the National Social Investment Program" and will be closely monitored to prevent it from being re-looted.
Sources explained to this newspaper that due to the vigorous effort of the AGF, other countries are now willing to repatriate to Nigeria, monies shored up by corrupt leaders.
Hours after signing the MOU in Switzerland, Mr Malami jetted into London to speak at the prestigious Chatham House where he discussed about the efforts and steps he has taken to strengthen the judiciary in the West African country.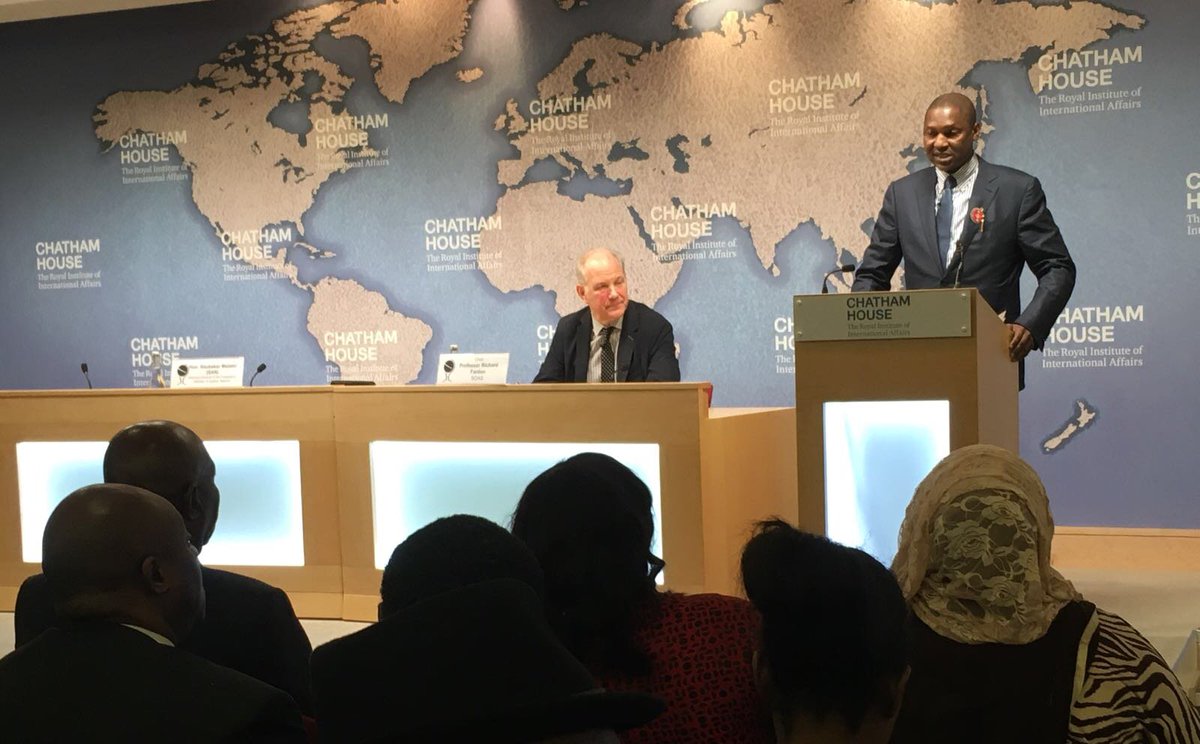 In his address to the packed room, Nigeria's chief law officer said: "there is great global awareness that Nigeria has the political will to pursue its anti-corruption effort, with support from partners including the UK, Switzerland, USA and UAE."
However, he called for more commitments from the media, saying: " the international media needs to highlight corrupt actors in the international finance world."
"One concern is trial by media, he said: "of those suspected of being corrupt. This government remains committed to due process.
"There is currently a lack of independent investigative journalism on anti-corruption in Nigeria.
"The rule of law must be used to promote the supremacy of the public interest, not private selfish interests."