By Christian Smith
Two suspected cases of monkey pox were recorded in Lagos state on Monday. 
Jide Idris, the Lagos State Commissioner for Health, who disclosed this information at a news conference, said the two suspected cases were currently being investigated in the state.
"Though no confirmed case has been recorded," he said, there is need to sensitise members of the public and provide adequate information on measures for prevention and control of the disease in line with the policy of the state government."
He added that: "The two cases were said to have been recorded in a private hospital, which will not be named for now. One of the two patients just came from Bayelsa State and ate bushmeat."
The two suspected individual have been quarantined, Mr Idris went on to say, adding that "the state government is advising members of the public to observe and maintain a high standard of personal and environmental hygiene at all times as part of the precautionary measures to prevent the spread of the virus."
At present, the National Centre for Disease Control, Abuja, has said that 29 cases of suspected monkeypox, a zoonotic disease which has symptoms similar to small pox have been recorded in six other states.
The affected states are Ekiti, Akwa Ibom, Ogun, Bayelsa, Rivers and Cross River states.
The National Assembly has called for pro-active steps to nip in the bud reported outbreak of the disease in Nigeria.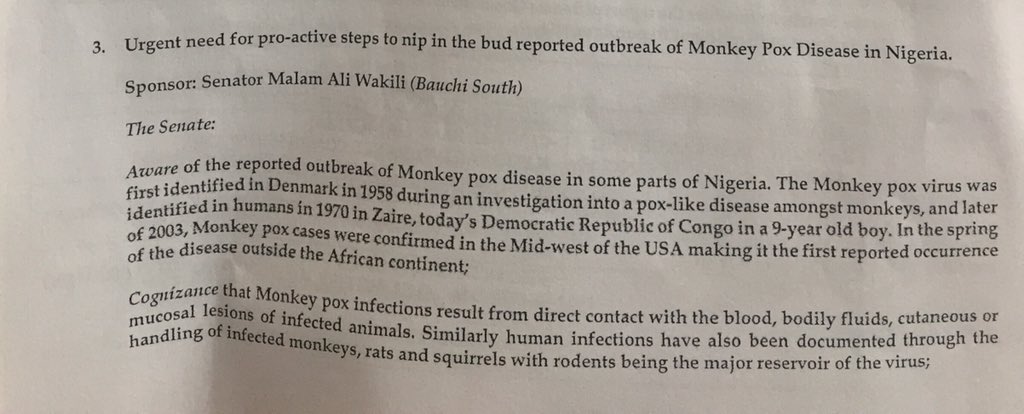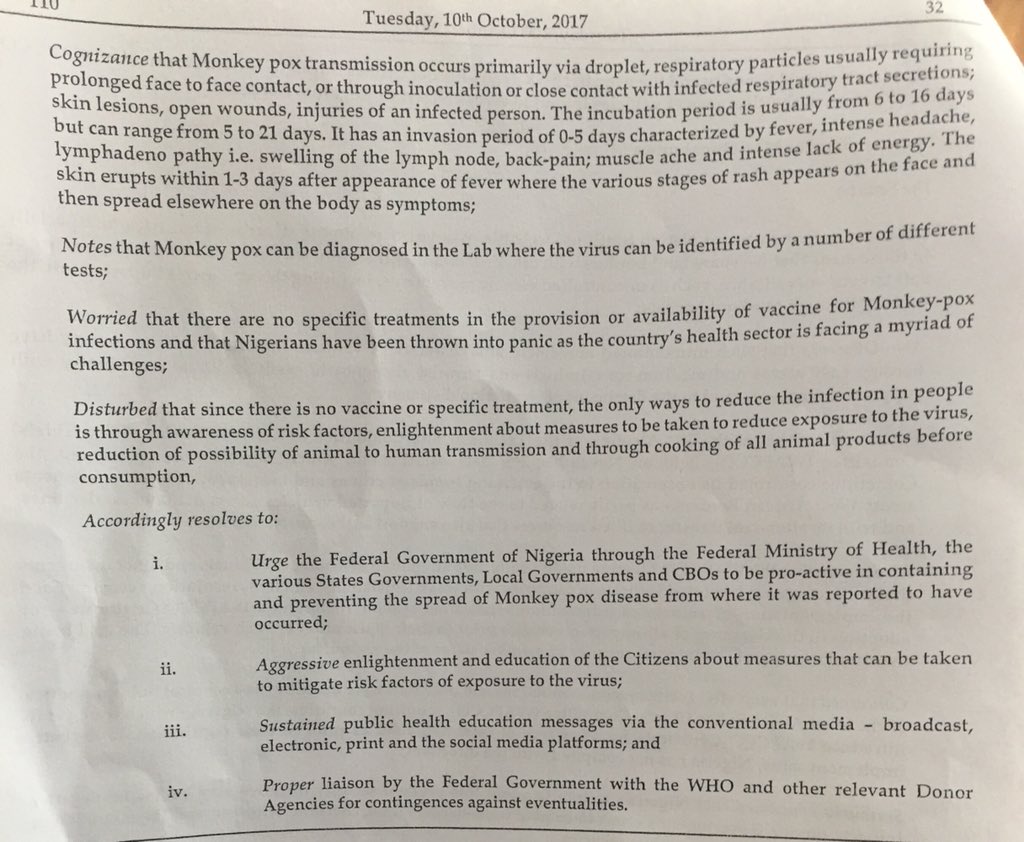 Meanwhile, the Senate President Bukola Saraki, has read a letter from President Muhammadu Buhari who is seeking the approval for $5.5bn foreign loans.