By Christian Smith 
Transport for London, TfL has announced that it will not renew Uber London Limited's licence.  
The mini cab company "is not fit and proper to hold" the licence, the transport authority said in a statement.
TfL said Uber "will not be issued with a private hire operator licence after expiry of its current licence on 30 September."
However, Uber who first launched its app five years ago, plans to appeal and will continue to operate while it does so.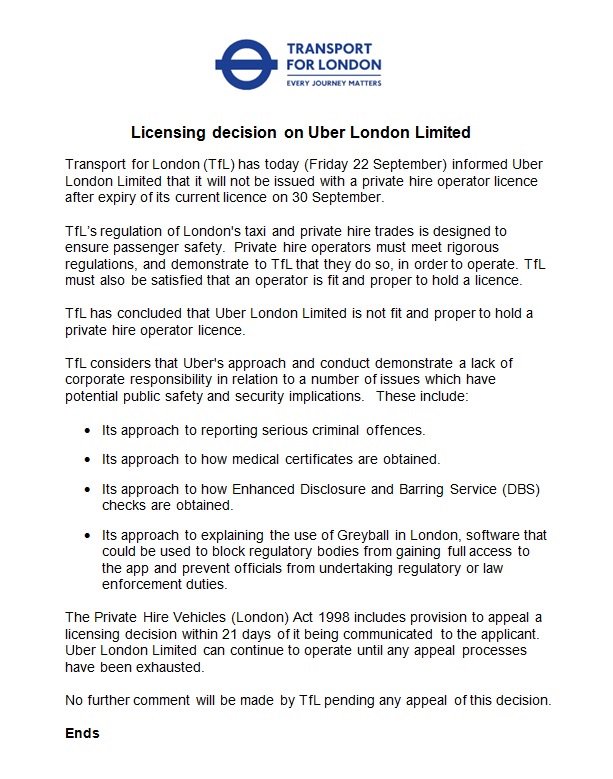 In a statement released on Friday, Uber said that it would "immediately challenge this [decision] in the courts.
"Transport for London and the mayor have caved in to a small number of people who want to restrict consumer choice," Uber said. "If this decision stands, it will put more than 40,000 licensed drivers out of work and deprive Londoners of a convenient and affordable form of transport."