By Adenike Lucas
A Nigerian newspaper has been called out for posting on social media fake photos of the US President saving victims from the flood water in Texas.
On Wednesday, Vanguard Newspaper posted an image showing President Trump on a raft reaching out to victims of Hurricane Irama.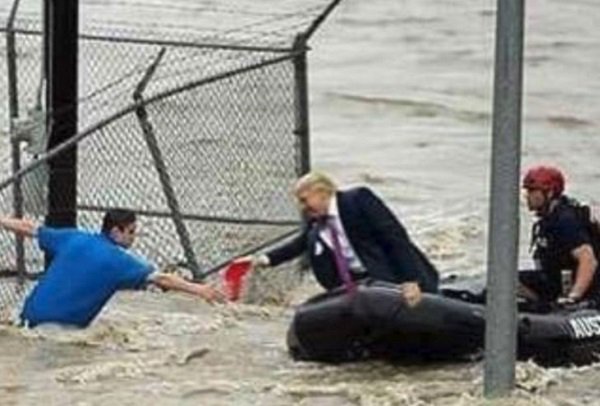 But, it turns out President don't participate in rescue missions.
The All Progressives Congress, UK Chapter who quickly debunked the photo as fake, shared the accurate photo which was three rescuers with the Austin Fire Department helping flood victims.