By Abdul Tukur
A talk has started between the leader of the Democratic Unionist Party, Arlene Foster and Theresa May to reach a government deal. 
The Prime Minister, has been forced to seek a deal with the DUP, after she lost her majority in an election she called.
Theresa May called an election two months ago despite saying she would not. Having lost her majority in the House of Commons, discussions on how to support a minority Tory government are being discussed with Mrs Foster.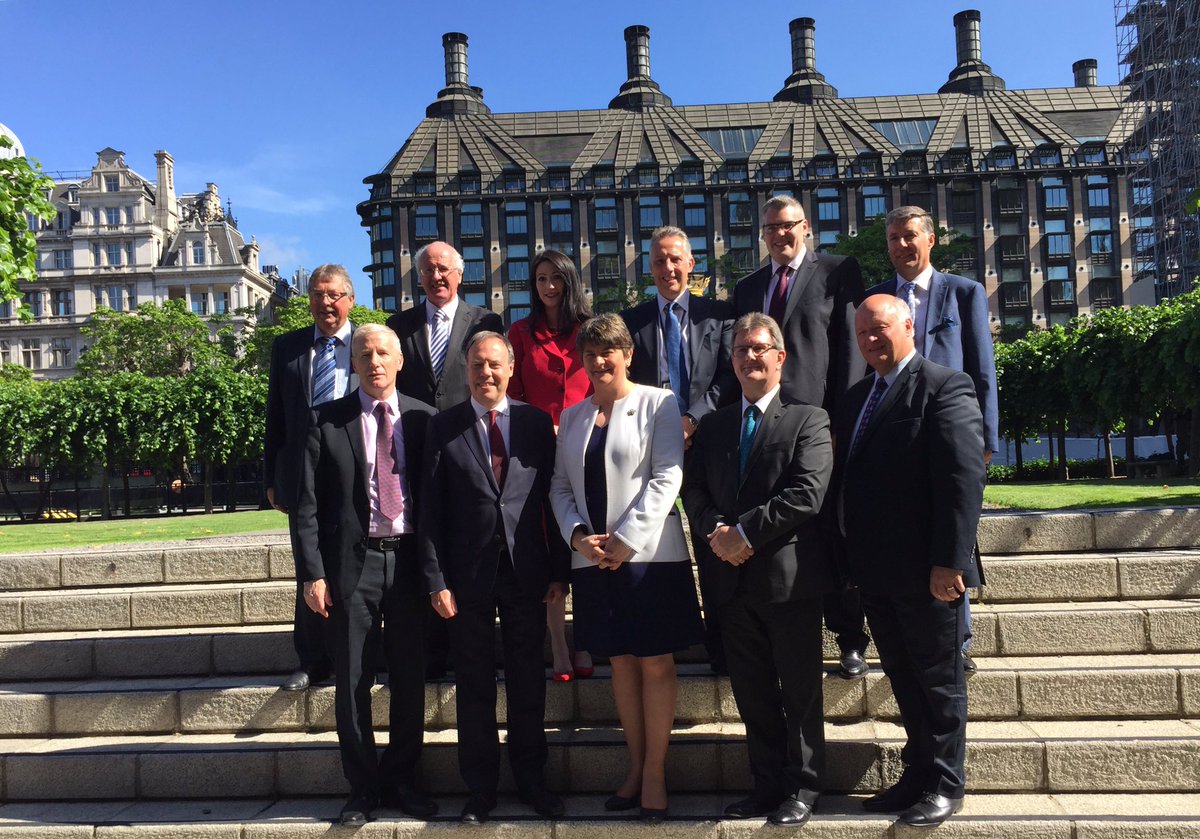 The DUP leader said on twitter that "Discussions are going well with the government and we hope soon to be able to bring this work to a successful conclusion."
Unlike the deal struck by David Cameron with the Liberal Democrats in 2010, the DUP and Tories will sign a Supply and Confidence deal.
A senior figure within the Conservative party has come against the agreement.
Sir John Major, a former Prime Minister said he was "worried" about the deal which will see the government being backed by the DUP, a party that is involved in a power sharing agreement with Sinn Féin.
The 74-year-old Tory grandee who served has Secretary of State for Foreign and Commonwealth Affairs from July October 1989, advised Mrs May to form a government on her own.
He said he needed to do so, because the UK government needed to play an impartial role in the Northern Ireland process.
Sinn Féin has also criticised the deal. They say that the government can not act impartial as the Good Friday stipulates.
Meanwhile, the Prime Minister has now made her way to the House of Commons where her colleagues would be selecting a speaker to signify the beginning of a new parliament.
The swearing in of MPs will take place days after the selection of the speaker.
The Father of the House, Kenneth Clarke, 76 is expected to preside over the process of selection.
So far, there are no signs that there will be any opposition to John Bercow. There is a likelihood that the Member of Parliament for Buckingham will remain in the role.