By Adenike Lucas, DENISAURUS News
Millions of people from across the UK are heading to the polls today to decide who will become their Prime Minister.  
The election which was called by Theresa May, despite many assurances that she would not hold one untill 2020, will see voters decide whether to keep Mrs May in number 10 or replace her with the leader of the Labour party, Jeremy Corbyn.
READ ALSO : BREAKING : Theresa May Calls For Snap General Election
The latest YouGov poll predicted a win for Mrs May's Conservative party.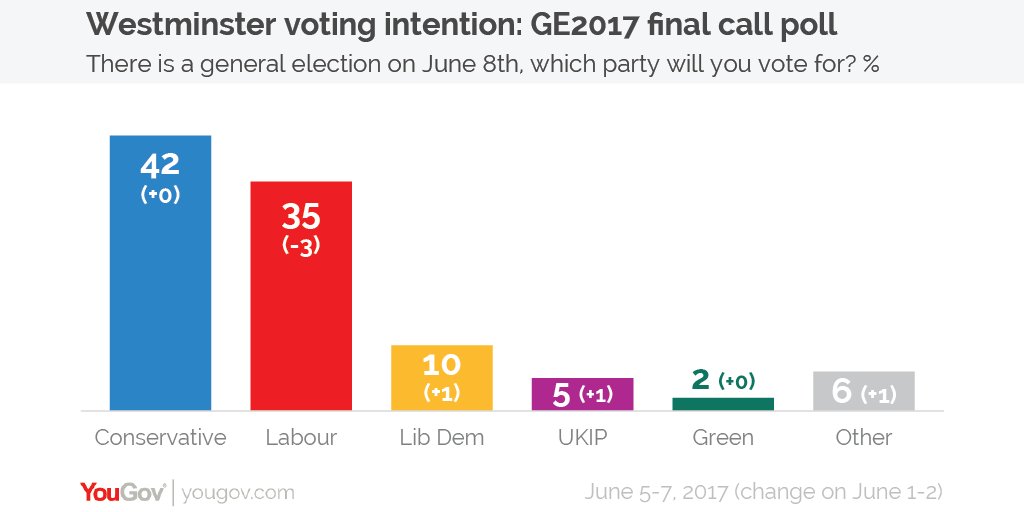 However, various other polls show that a high turn out from voters under the age of 30, could change the dynamics of the elections and help Mr Corbyn win.
Mr Corbyn has promised to scrap tuition fees in a bid to help young people.
READ ALSO : Theresa May Under Pressure To Resign Over Terror 'Failures'
He has also promised to invest in the NHS, and reverse current cuts to police.
Voters have until 10 am today to cast their votes.
Reporters from DENISAURUS News will have full coverage of the election. The full results would be available on this website at 5 am tomorrow.