By Abdul Tukur
Twenty-two people have been killed in a suicide attack at Manchester Arena.
59 others were said to have been injured in the attack which took place last night at a pop concert by US singer Ariana Grande.
Concert goers, including a child as young as 8 was among the dead.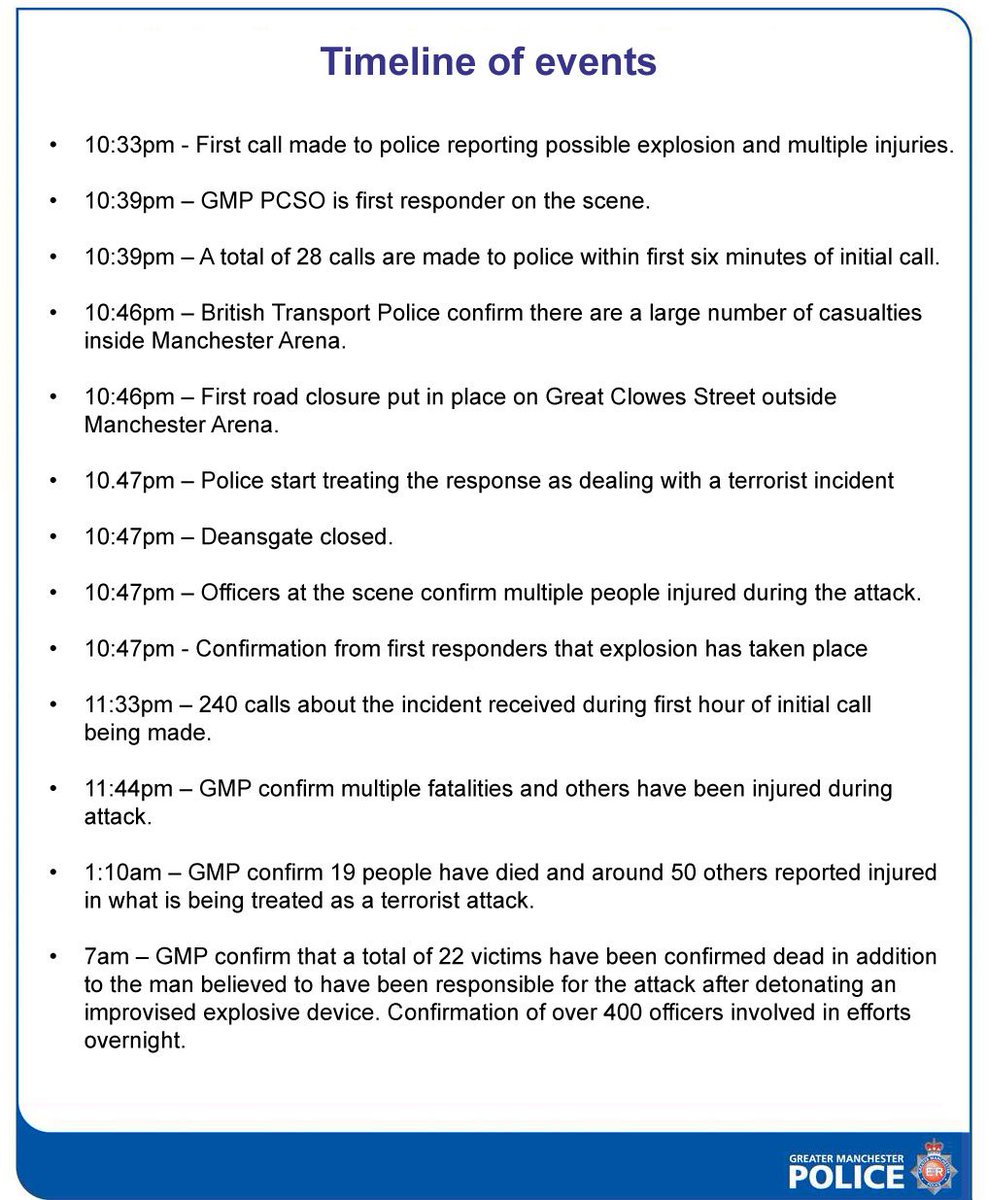 The Prime Minister, Theresa May who has been chairing the government's COBRA meeting is expected to arrive in Manchester shortly.
The leader of the Labour Party, Jeremy Corbyn was one of many to condemn the attack and he paid tribute to the emergency services for their bravery.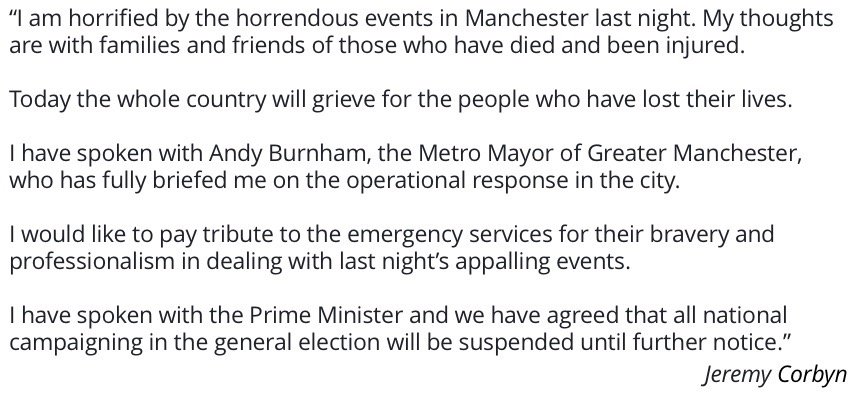 The attack comes a few weeks before voters go to the poll. Election campaign has been suspended for the time being.
Mrs May will meet with mayor of Greater Manchester Andy Burnham and the Chief Constable Ian Hopkins.
Mr Burnham, said: "My heart goes out to families who have lost loved ones, my admiration to our brave emergency services. A terrible night for our great city.
Mr Hopkins who spoke this morning, said: "this has been the most horrific incident" Greater Manchester had ever faced.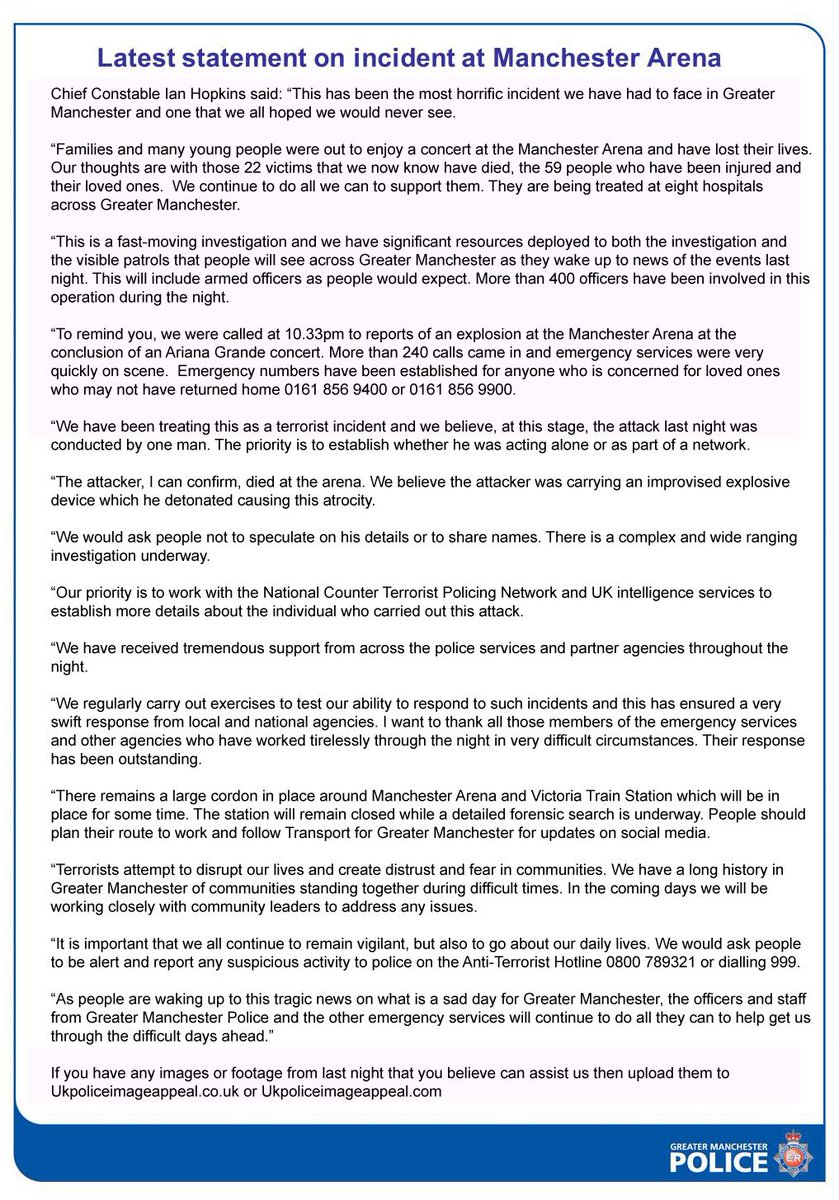 "@gmpolice are imploring the public to avoid "Manchester city centre as emergency services still working at the scene of last night's incident at Manchester Arena.
"Emergency number 0800 096 0095 is available for those who are concerned about loved ones or anyone who may have been in the area."