By Adenike Lucas 
The turban-tying ceremony of Senator Bukola Saraki as the Baba Adini of the Ansaru Islam, took place today at Ogidi, Ilorin, the capital of Kwara State.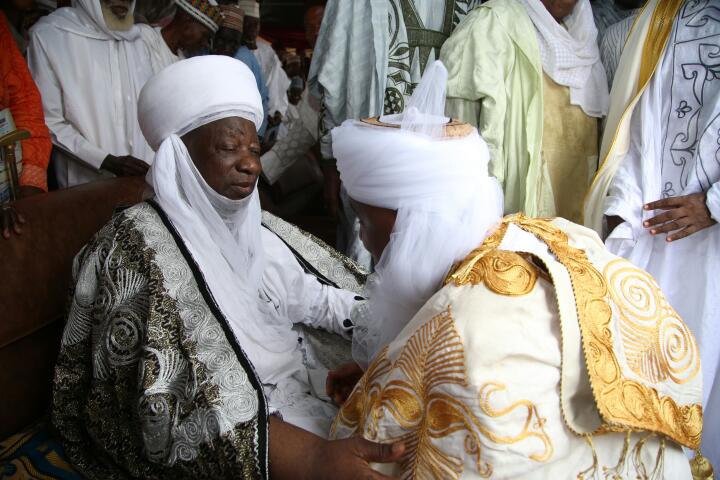 Senator Saraki who represents Kwara Central at the upper chamber received the special Islamic title from the Emir of Ilorin, Alhaji Ibrahim Sulu-Gambari, at the 75th Anniversary of  Ansarul Islam Society of Nigeria.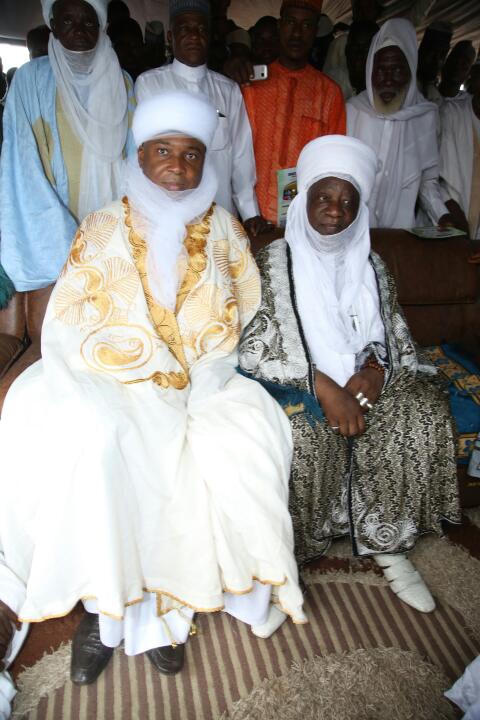 Dignitaries at the event includes the former Deputy Governor of Lagos State, Alhaja Sinatu Aderoju Ojikutu who became the Iya Adinni of the society.
The new Baba Adini appealed to religious bodies not to stop supporting the education sector.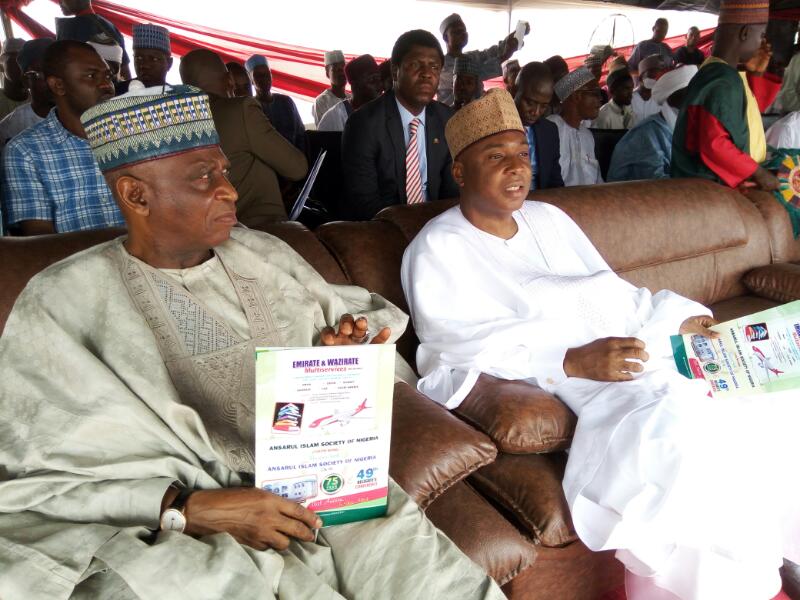 Speaking at the occasion, he said: "Religious groups like Ansarul Islam have critical role to play in revamping the education sector.
"In fact you have more experience that government at all levels in the operation of educational establishments and you need to intensify your involvement in this all-important sector.
"All is not well with our education sector. Most of the problems we have now in the running of the private and public sectors can be traced to the decay in the education of our children. There is the talk of disconnect between the classrooms and the industries.
"We also see that our public schools which produced graduates that could compete with their colleagues across the world are no longer being reckoned with in world rating. We spend so much on education of Nigerian youths in foreign schools. Our religious societies should come to the aid of government", he said.