By Adenike Lucas
Hakeem Baba Ahmed, 61, a political science lecturer at the Usman Dan Fodiyo University, Sokoto, has been named as the new Chief of Staff to the Senate President, Bukola Saraki.
Dr Baba Ahmed, a Kaduna native got the job to lead staff who work under the number three man in Nigeria, after Senator Isa Galaudu resigned from the post at the end of last month.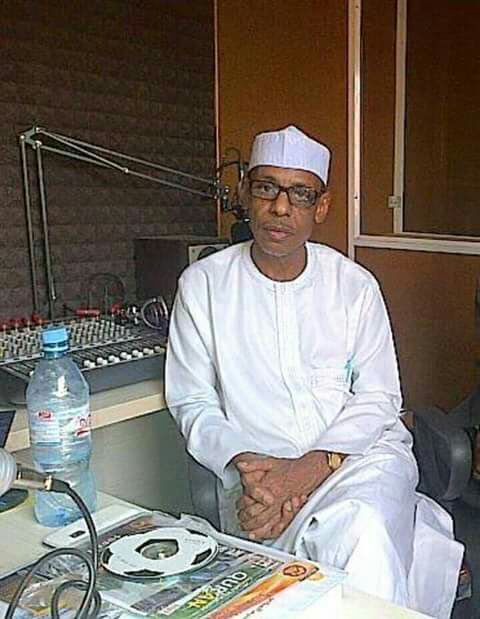 The Senate President announced in a tweet that Dr Baba Ahmed's "appointment takes  immediate effect."
"The new chief of staff to the Senate President is a columnist at the Daily Trust," the Senate special adviser on media and publicity, said in a statement.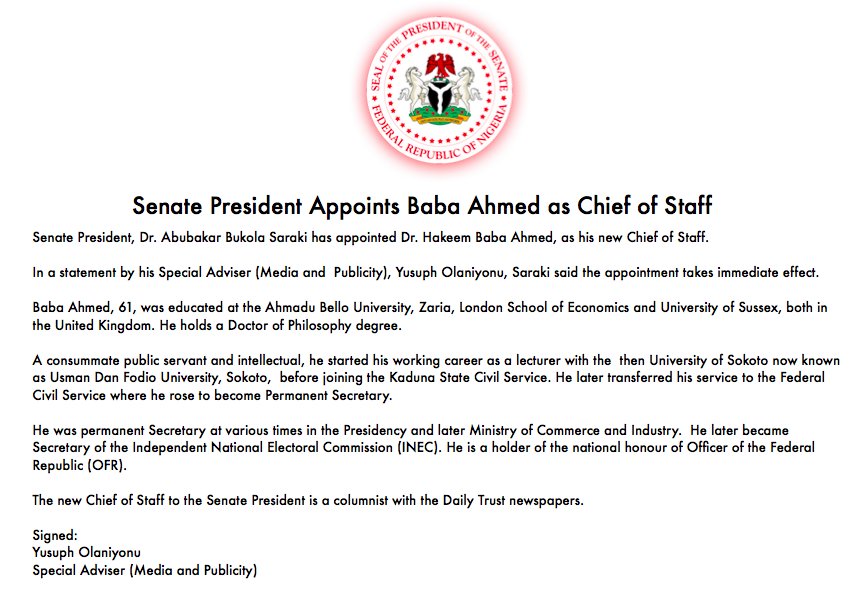 The All Progressives Congress in the United Kingdom, @APCUKingdom welcomed the appointment in a tweet.
Before his new appointment  in the upper chamber, Dr Baba Ahmed, the Executive chairman of DITV, had served as permanent secretary at various times in the Presidency.
He's also been a secretary of the Independent National Electoral Commission, INEC.
Dr Baba Ahmed holds a Doctor of Philosophy degree and is a holder of the national honour of Officer of the Federal Republic, OFR.
He graduated from the prestigious ABU Zaria, Sussex and London School of Economics in the United Kingdom.