By Christian Smith 
Cyril Ramaphos, 65, has been elected to succeed President Jacob Zuma as the leader of the African National Congress, ANC.
A spokesperson for the ruling South African party, stated that Mr Ramaphosa, the deputy president defeated Mr Zuma's former wife, Ms Dlamini-Zuma by 2,440 votes to 2,261.
Mr Ramaphosa is the 13th President of the ANC.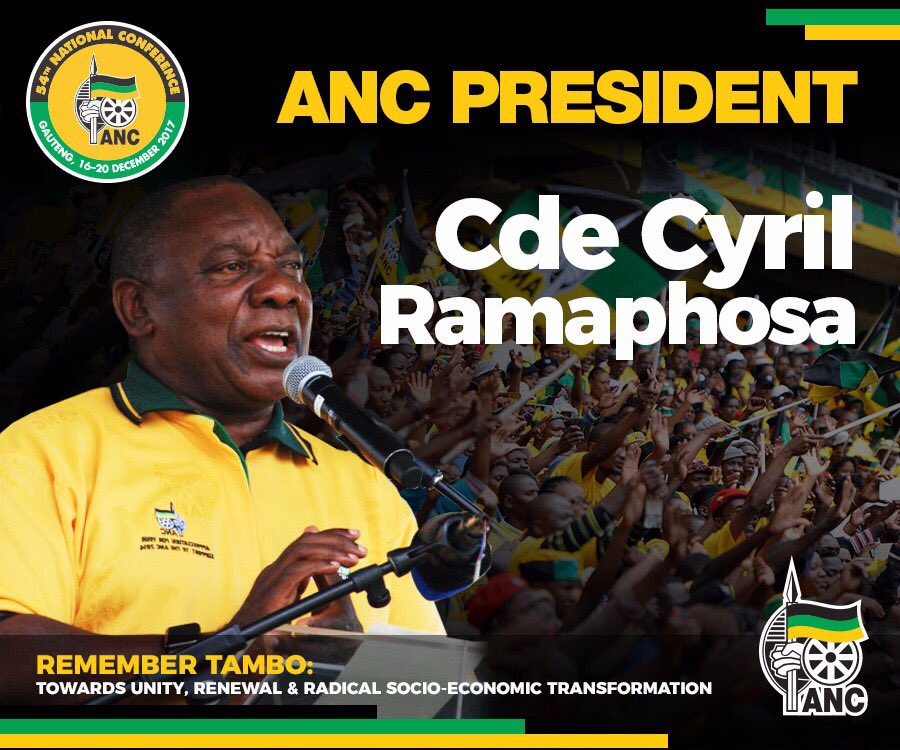 Mr Ramaphosa's deputy David Mabuza secured 2538 votes #ANC54