By Christian Smith
A devise detonated on the tube in Parsons Green is being treated as a terror attack, Scotland Yard have confirmed.
29 people were left injured after the devise which was left in a white bucket, partially went off on a packed train this morning. The perpetrators of the attack are said to be on the run.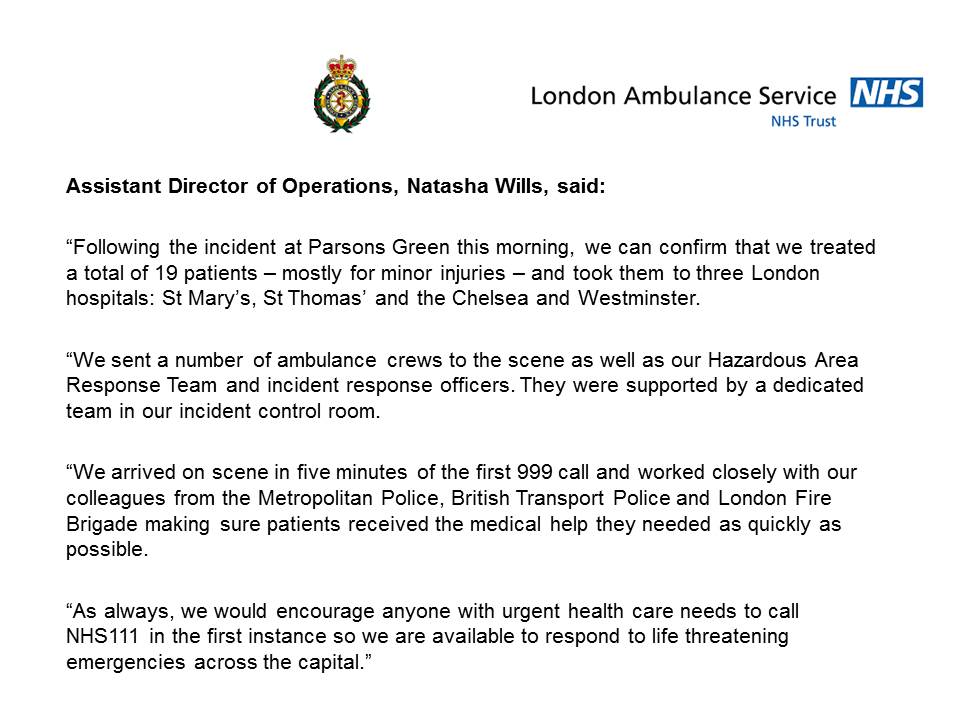 London Ambulance Service say it treated a total of 19 patients following the blast on the District line tube train which went off just around 8:20 am. None of the injuries are said to be life threatening.
Prime Minister Theresa May condemned the "cowardly" attack immediately.
The leader of the Opposition, Jeremy Corbyn said his thoughts were "with those injured in Parsons Green terrorist incident, and thanks to police, ambulance staff and firefighters who are responding."