By Christian Smith
Sir Martin Moore-Bick, a recently retired Court of Appeal judge, has been appointed to lead the inquiry into the Grenfell Tower disaster.
The police have confirmed that the presumed death toll have risen to 80, among them a six-month old baby.
However, residents say the death toll is not accurate. They say it is way higher than the numbers announced.
Sir Moore-Bick, 70, who was first appointed as a court of appeal judge in 2005 and retired in 2016, was confirmed chair of the inquiry by the Prime Minister, Theresa May today.
He will be tasked with looking at the causes of the fire and how to ensure that a tragedy of the sort can be prevented in the future.
The senior judge whose appointment was recommended by the Chief Justice, Lord Thomas of Cwmgiedd, however said he was "doubtful"  that the inquiry will be as wide-ranging as some residents hope.
After meeting with residents, he said: "I've been asked to undertake this inquiry on the basis that it would be pretty well limited to the problems surrounding the start of the fire and its rapid development in order to make recommendations about how this sort of thing can be prevented in future.
"I'm well aware the residents and the local people want a much broader investigation and I can fully understand why they would want that – whether my inquiry is the right way in which to achieve that I'm more doubtful."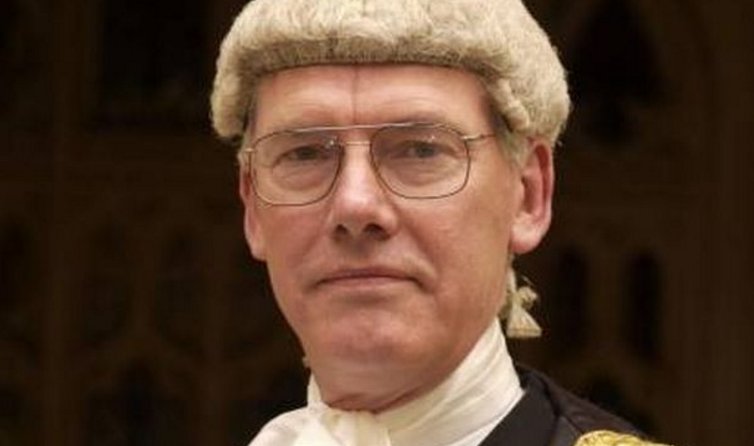 But, residents have voiced their concern about Sir Moore-Bick's appointment, citing his lack of experience in criminal cases. Sir Moore-Bick has also been accused of being an establishment figure.
Today there will be a meeting at 6:30 pm, however, a clause has been invoked to prevent survivors of the fire from attending.
The NUJ has responded to the news that the media have also not been allowed into the meeting planned to hold in the next few minutes.
Séamus Dooley, NUJ acting general secretary, said: "We are deeply disturbed at the news that the Kensington and Chelsea council cabinet meeting tonight will be held in private.
"The ban on media attendance should be lifted immediately and we call on all council members to ensure that this matter of the utmost public interest is discussed in public.
"The horrific fire is a matter of grave public interest. The public has a right to know if public policy failures contributed to this disaster. There is no justification for behind closed doors discussions. This can only contribute to further alienation of residents who feel their voice has not been listened to. Members of the public, especially those affected by the fire, and broader public must have their rights respected. The right to freedom of expression includes the right to information.
"Ultimately elected representatives make decisions on behalf of their constituents and the local community.
"Decisions of the council should be open to scrutiny and conveyed to the public via independent media. Secrecy is the default position of those who seek to avoid accountability for their actions and on this occasion there is no room for anything less than complete transparency."