By Adenike Lucas
Students starting university this autumn will not have to pay tuition fees if Labour wins the general election. 
Student starting in September and those who are part way in their course will not have to pay, if the Labour Party is elected in June 8.
Currently, English and Welsh pupils pay more than £9,000 a year to study at university. The rise in tuition fees has led to a fall of state-educated pupils going on to universities and colleges.
A report, Widening Participation in Higher Education, by the Department for Education showed that in 2013, figures fell to 62%, from 66% in the previous year.
READ ALSO : Widening participation in higher education: 2016
While speaking in Hull, the Labour leader Jeremy Corbyn accused the Conservatives who tripled tuition fees to more than £9,000 a year of having "held students back for too long."
"The Conservatives have held students back for too long, saddling them with debt that blights the start of their working lives," Mr Corbyn said. "Labour will lift this cloud of debt and make education free for all as part of our plan for a richer Britain for the many not the few.
"We will scrap tuition fees and ensure universities have the resources they need to continue to provide a world-class education. Students will benefit from having more money in their pockets, and we will all benefit from the engineers, doctors, teachers and scientists that our universities produce."
The Labour party has also vowed to restore the maintenance grants which the Conservatives stopped in 2016.
Recent polls show that the promises made by the Labour party are starting to resonate with voters, as they continue to close the gap between the Conservatives.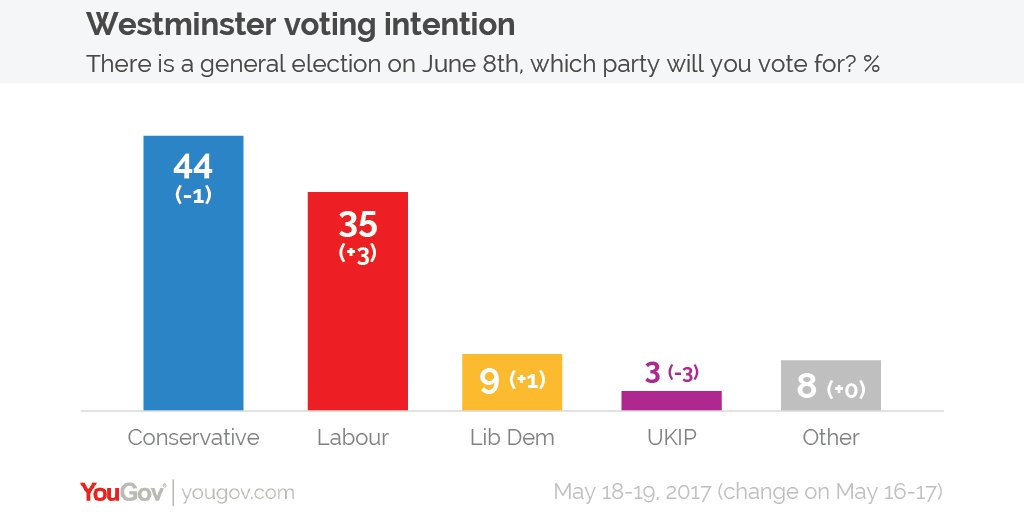 Meanwhile Actor Hugh Grant has accused Prime Minister Theresa May of "extraordinary treachery."
The Notting Hill and Four Weddings and a Funeral star a member of the anti-media intrusion campaign group Hacked Off whose phone was hacked, was dismayed by the Mrs May's plans to halt the second part of the Leveson Inquiry.
Speaking on ITV's Peston, the 56-year-old said: "They were given personal promises by the last Tory prime minister – both in Parliament and to their faces, that Leveson would be seen through, that they would be protected whatever the outcome of it, that they are the ones that are important.
"Now this prime minister – for short term political gain … to get herself good headlines, to get herself elected – throws it all away.
"It's an act of extraordinary treachery."
READ ALSO :  Jeremy Corbyn has defied his critics to become Labour's best hope of survival Gary Younge
Shadow education secretary Angela Rayner added: "If students sitting their A-levels now want a say on their future they need to register to vote before tonight's deadline and vote Labour on June 8."
People who want to vote in the June 8th election have until 11:59 today to register