By Abdul Tukur
Over two thousand people gathered at St Helen's square, York on Wednesday to see Jeremy Corbyn, the leader of the Labour party.
Mr Corbyn who has promised to re-nationalise the railway and part of the energy services received a warm welcome from the huge crowd.
This is not the first time that people from York would troop to see Mr Corbyn. In July last year, during the campaign to become the leader of the party thousands came out to see him
"Thank you to the thousands of people who came to our Labour leadership rally in York last night."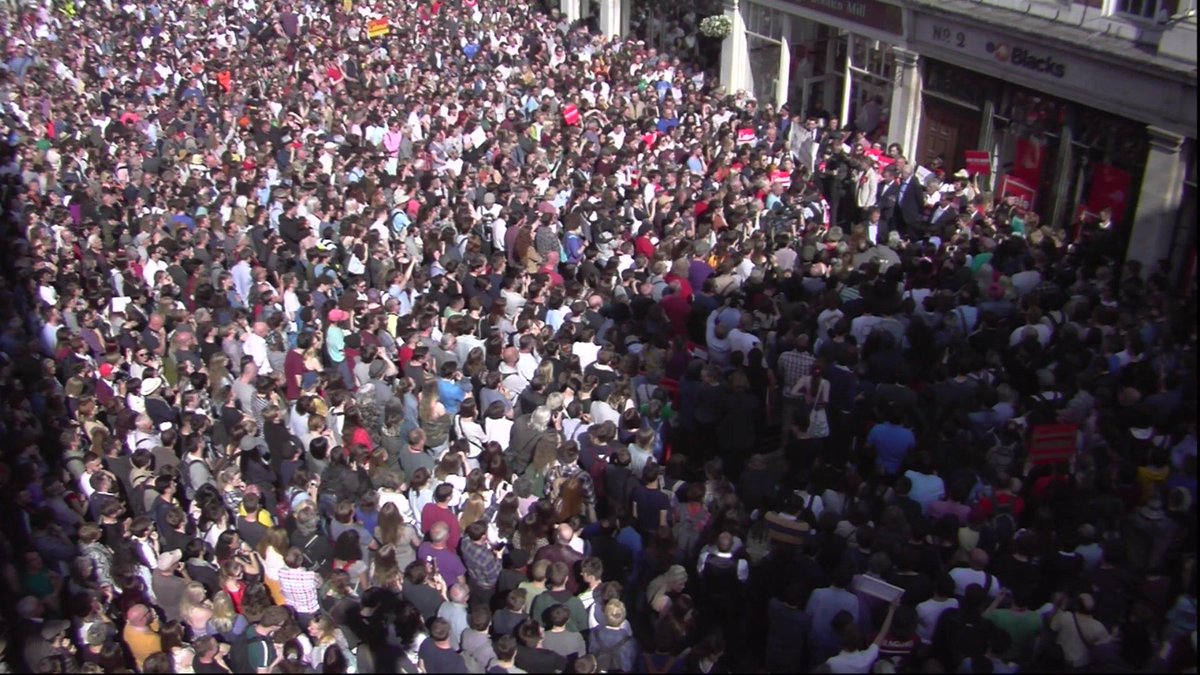 A leak of the Labour manifesto suggest a ban on "zero hours" contracts, a promise to "reintroduce maintenance grants for university students" and plans to scrap "tuition fees."
The Labour party is also proposing to build at least "100,000 council and housing association homes a year for genuinely affordable rent or sale."
Mr Corbyn's message is starting to resonate with voters. Last week a member of public told the Prime Minister it was Mr Corbyn that was offering real help.
"Jeremy Corbyn is saying to put wages up to £10, that's the only thing that is going to help us out. Other than that, nothing's going to help us. We need money. Bills will go up eventually."
He added: "We need help now. We need help with childcare, not bills that are going to decrease over five years."