By Abdul Tukur
G7 leaders have rejected a call made by the British foreign secretary, Boris Johnson, for targeted sanctions against Russia and Syria.
The German and Italian foreign ministers vetoed the idea of imposing tougher sanctions on Russia until an investigation has been carried out into who was to blame for last week's nerve gas attack in Syria's Idlib province.
This decision was made at a meeting at Lucca in Italy, today.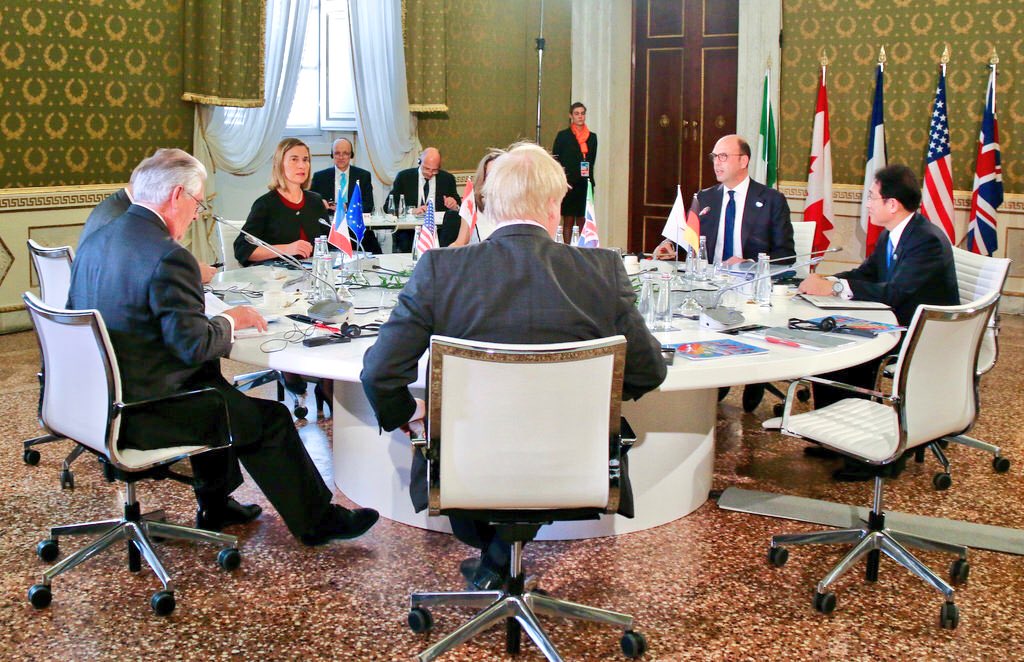 Syria has denied it carried out a chemical attack that left 89 people from the rebel-held town of Khan Sheikhoun dead.
US President Donald Trump fired 59 cruise missiles at a Syrian airbase in retaliation.
The former Mayor of London who cancelled a trip to Moscow on Monday (10 April) now wants a chemical weapons inspection and resolution in the UN Security Council.
"What we're doing now is tabling a resolution in the UN Security Council, there's going to be a chemical weapons inspection group investigation into exactly what happened," Mr Johnson told Sky News.
He said an investigation was needed because even though there was a "wide degree of acceptance" for sanctions, it had to be done in "the proper legal way."