By Adenike Lucas
Nigeria's commander in chief, President Muhammadu Buhari, PMB is back home and is set to continue the fight against corruption.
Last night, the 74-year-old departed from London, where he was resting. He landed at the air force base in Kaduna at 7.41 am and was received by the Deputy Governor of the state, Architect Barnabas Bala Bantex
According to one of his media aides, the President departed Kaduna immediately and arrived at the Abuja airport an hour after.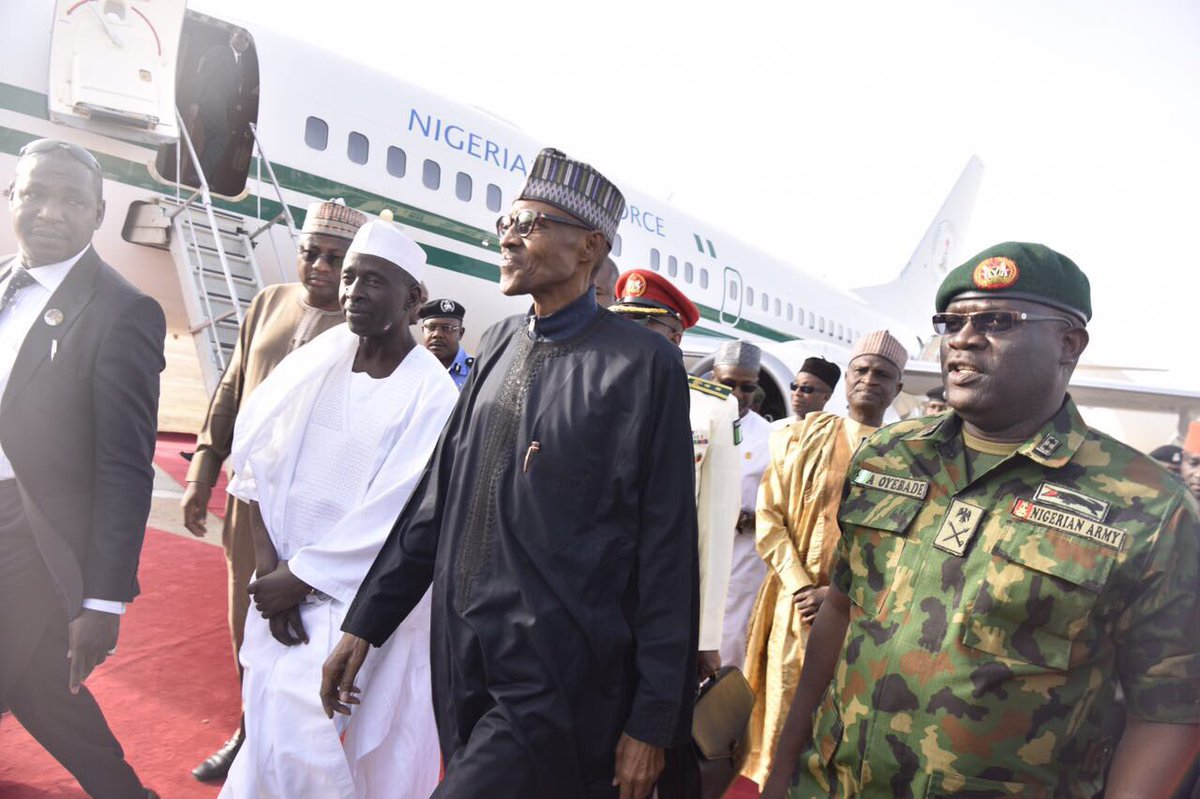 Close appointees of PMB – Abba Kyari, Chief of Staff to the President and Lawal Daura who is the Director-General of the State Security Service, where present at Abuja airport to receive him.
Watch full clip of President's arrival in Abuja.
President Buhari was away for medical vacation. He was away for 49 days.
Earlier this year, a reliable source disclosed the nature of President Buhari's sickness to DENISAURUS News.
READ – https://denisaurus.com/2017/02/20/revealed-president-buhari-was-poisoned-but-all-those-involved-have-been-identified-by-the-dss/
The President said his survival was down to God's mercy and his experience in the military.
The President is scheduled to resume work on Monday, 13 March. Upon his return, he has promised to continue with the fight against corruption.
President Buhari who is determined to rid Nigeria from its biggest malaise, corruption remains steadfast in his commitment.
READ –https://denisaurus.com/2017/02/23/president-buharis-government-policy-on-whistle-blowing-is-wining-the-fight-against-corruption/
The new whistle-blower initiative by his Government has been very productive in the fight against corruption.