By Danjuma Aliyu
The President of the Senate, Bukola Saraki, met with President Muhamadu Buhari behind closed-doors at the Presidential Villa, today.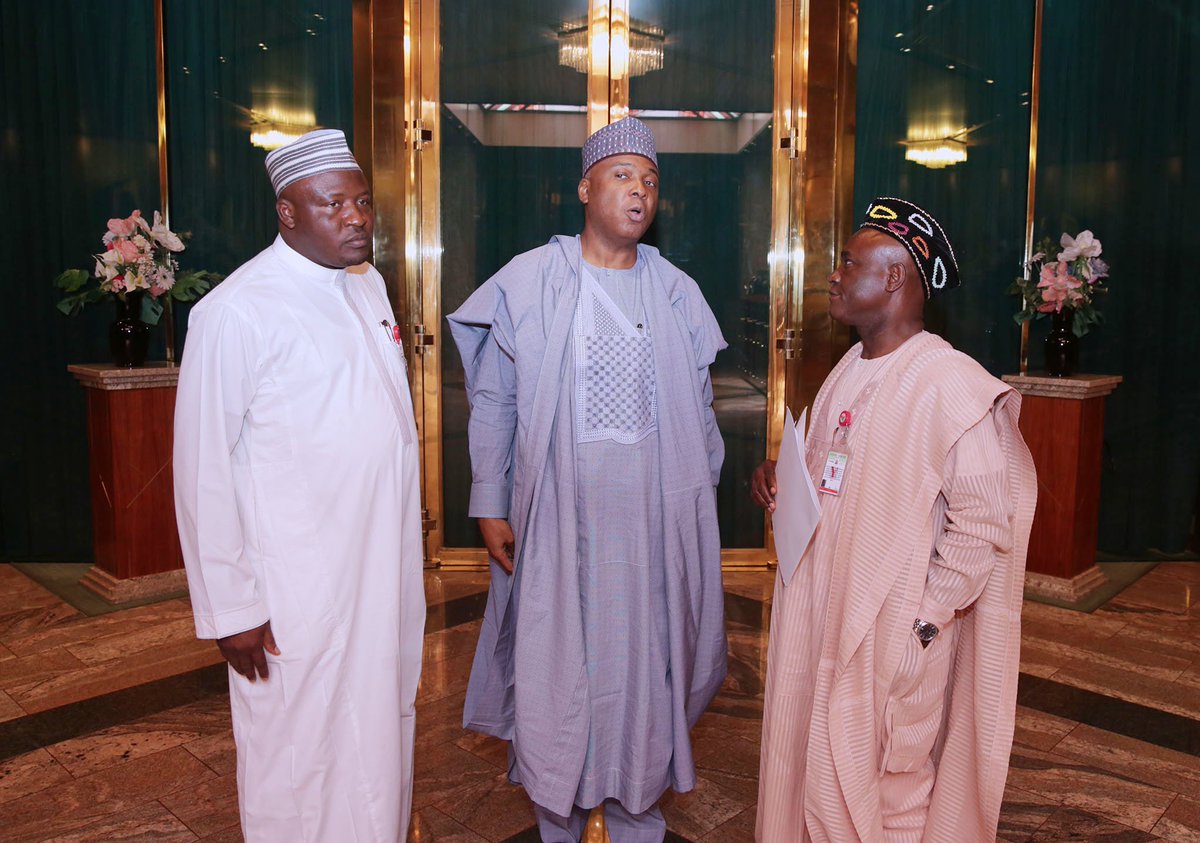 In a tweet, Senator Saraki said he "met with @NGRPresident today and we discussed a wide range of issues."
"These include the budget and the INEC Reform Act @NGRSenate passed," he added
The Speaker of the House of Representative, Yakubu Dogara, also meet with President Buhari.
The meeting between the executive and legislature follows a recent decision by lawmakers in the upper chamber, to step down the confirmation of 27 Resident Electoral Commissioners.
Their decision was based on the failure of the executive to nominate a new candidate to head the Economic and Financial Crimes Commission, EFCC.
On 15 March, 2017, the Senate based on an intel report from the Department of State Service, DSS, rejected the nomination of Ibrahim Mustafa Magu as the fourth substantive chairman of the EFCC.
Evidence backing the DSS report, which has been widely reported by DENISAURUS News, was later provided in a leaked memo.
READ ALSO – https://denisaurus.com/2017/03/24/leaked-document-provides-further-evidence-against-magu-of-efcc/
Recently, there have been reports of an ensuing clash between the executive and legislative. However, a source at the Presidency rejected such claims, adding that "today's meeting should douse such reports."
He said, "Despite the popular thinking, NASS led by Senator Saraki has been very supportive of President Buhari."
Earlier today, Senator Saraki said there was no rift between the Presidency and The Senate.